Asking price does not include shipping or insurance due to size, weight, destination, and amount insured for but feel free to email me for shipping quotes and include your complete mailing address at liukang187@yahoo.com with any questions or if you want specific pictures taken.
You can contact me for payment info. I am willing to ship to different countries as long as you take the risk and pay additional for shipping. I am not responsible for international shipments even though I have never had any problems. Check my feedback.
If you are thinking about offering me a trade, please get me a description of what you want to trade me, along with the condition it is in (new, used, carried, scratched, sharpened) and pictures to my email and I will let you know. I reserve the right to refuse sale to anyone without any explanation at all.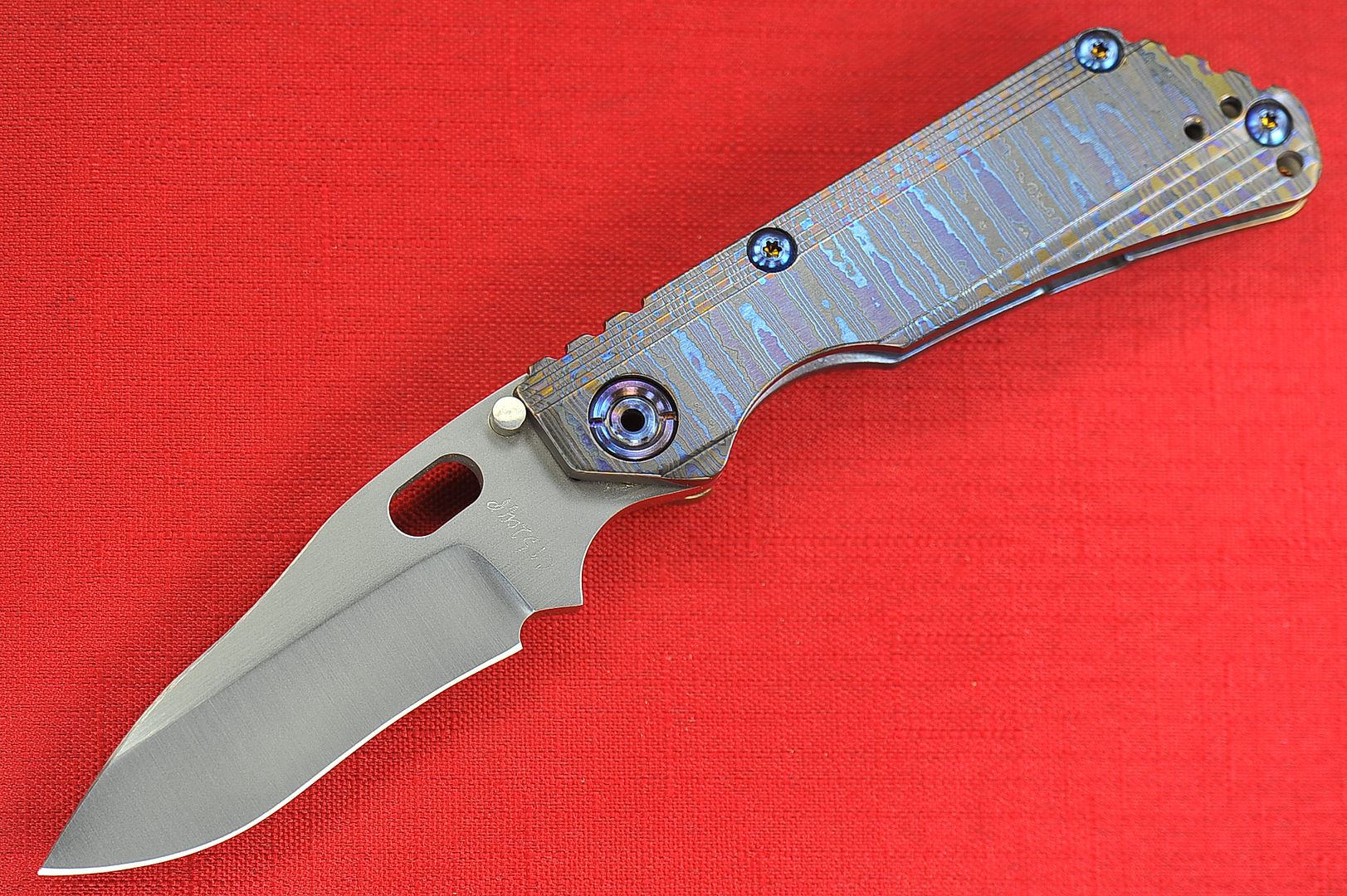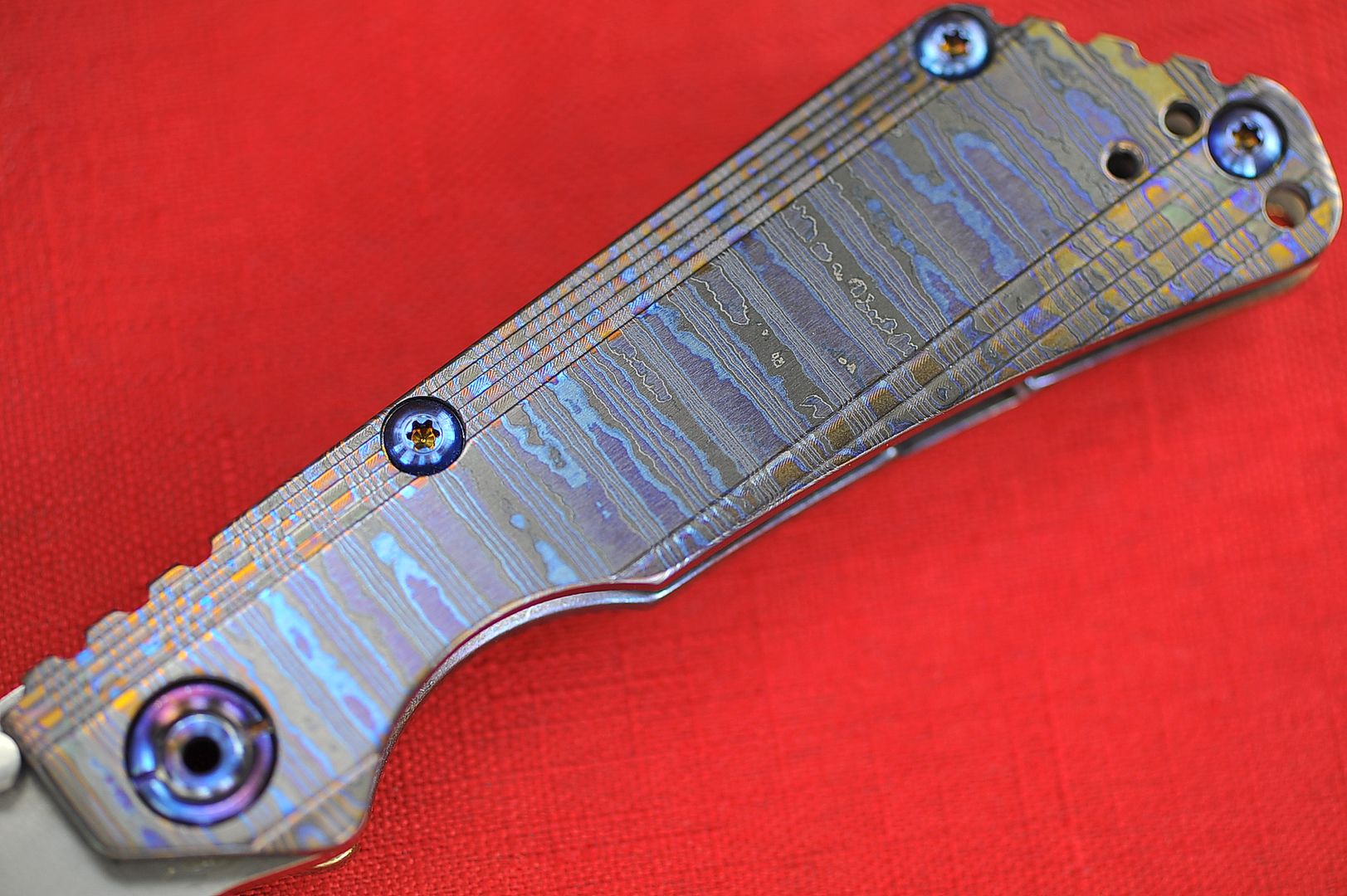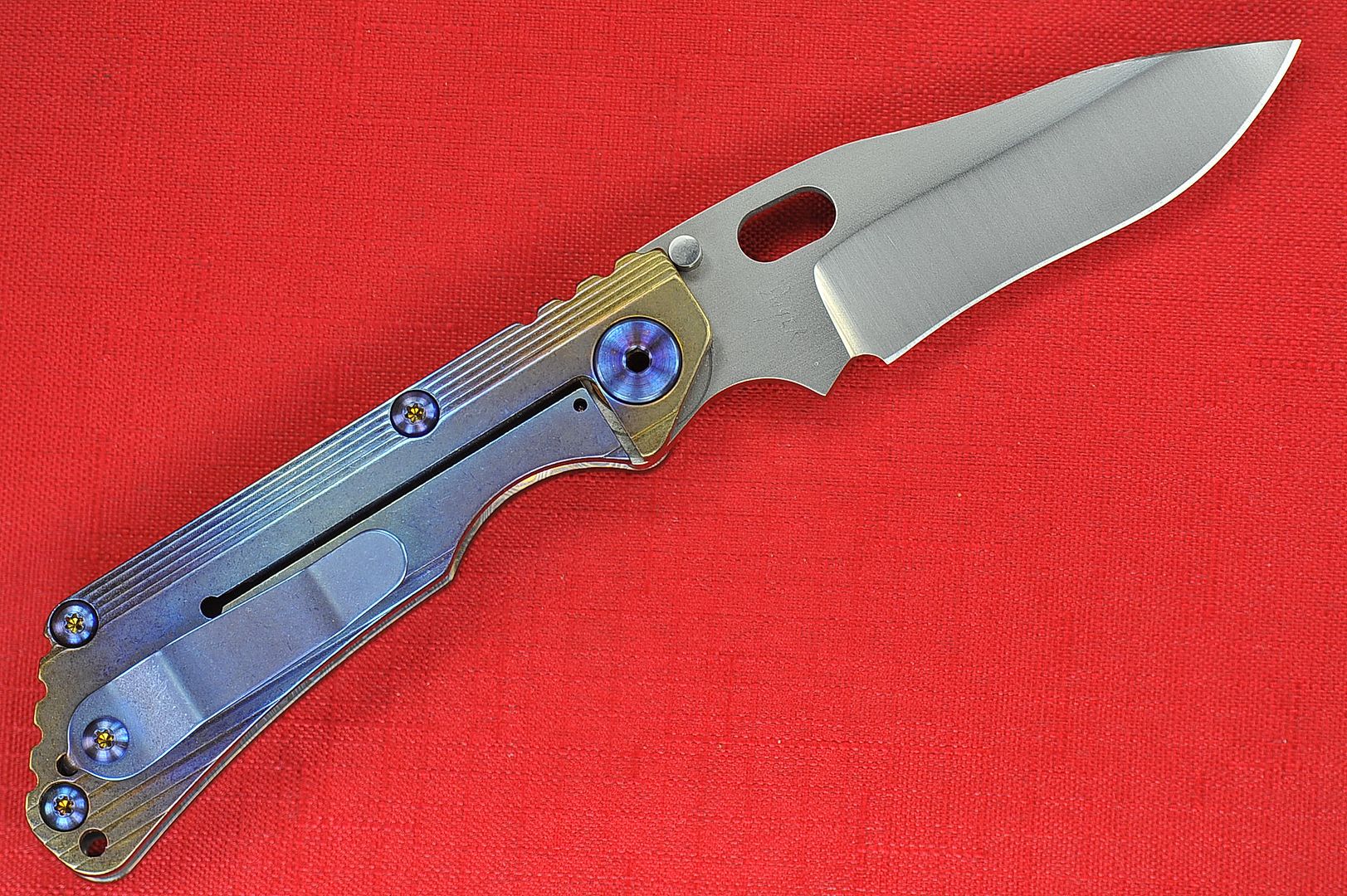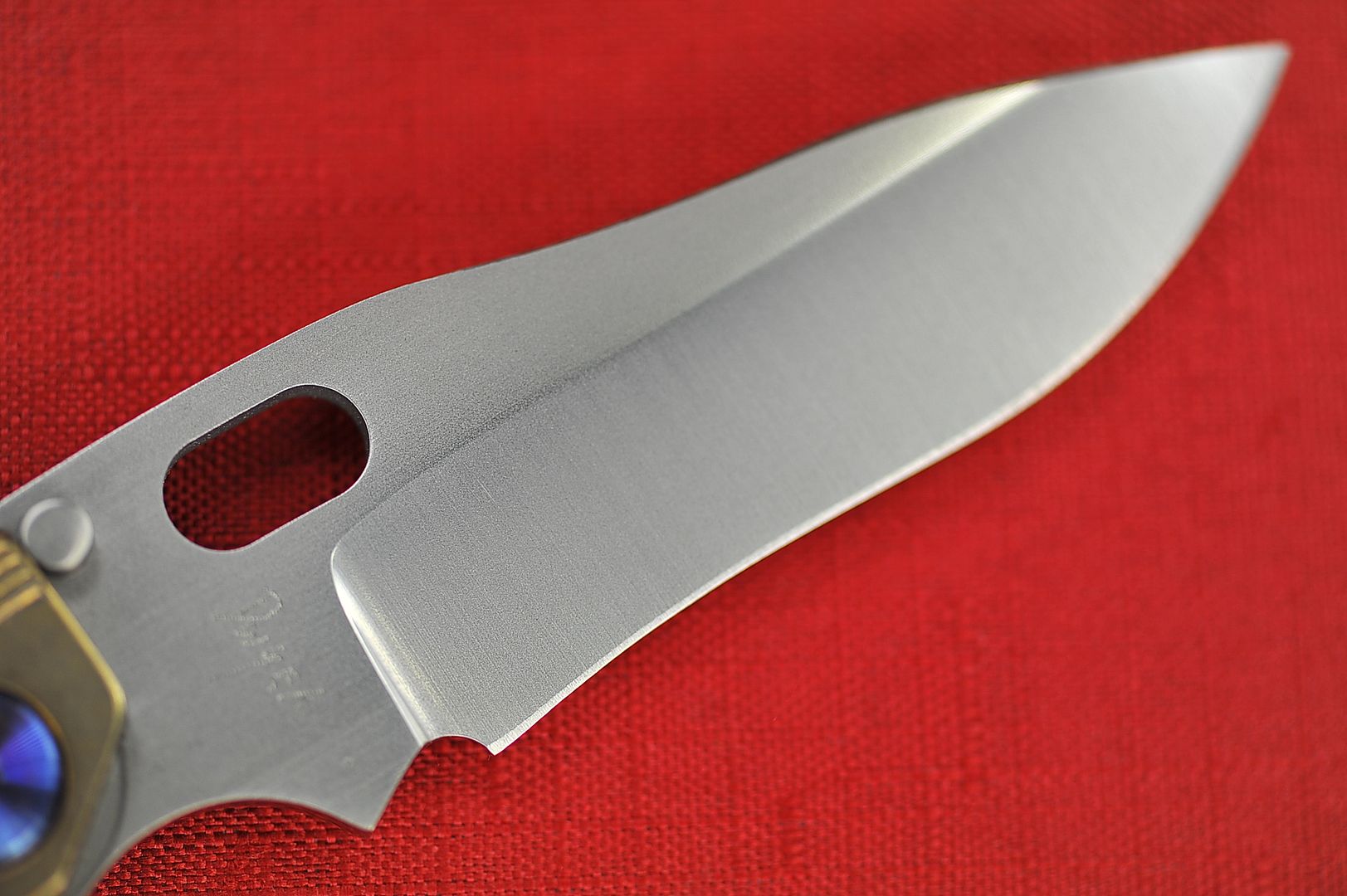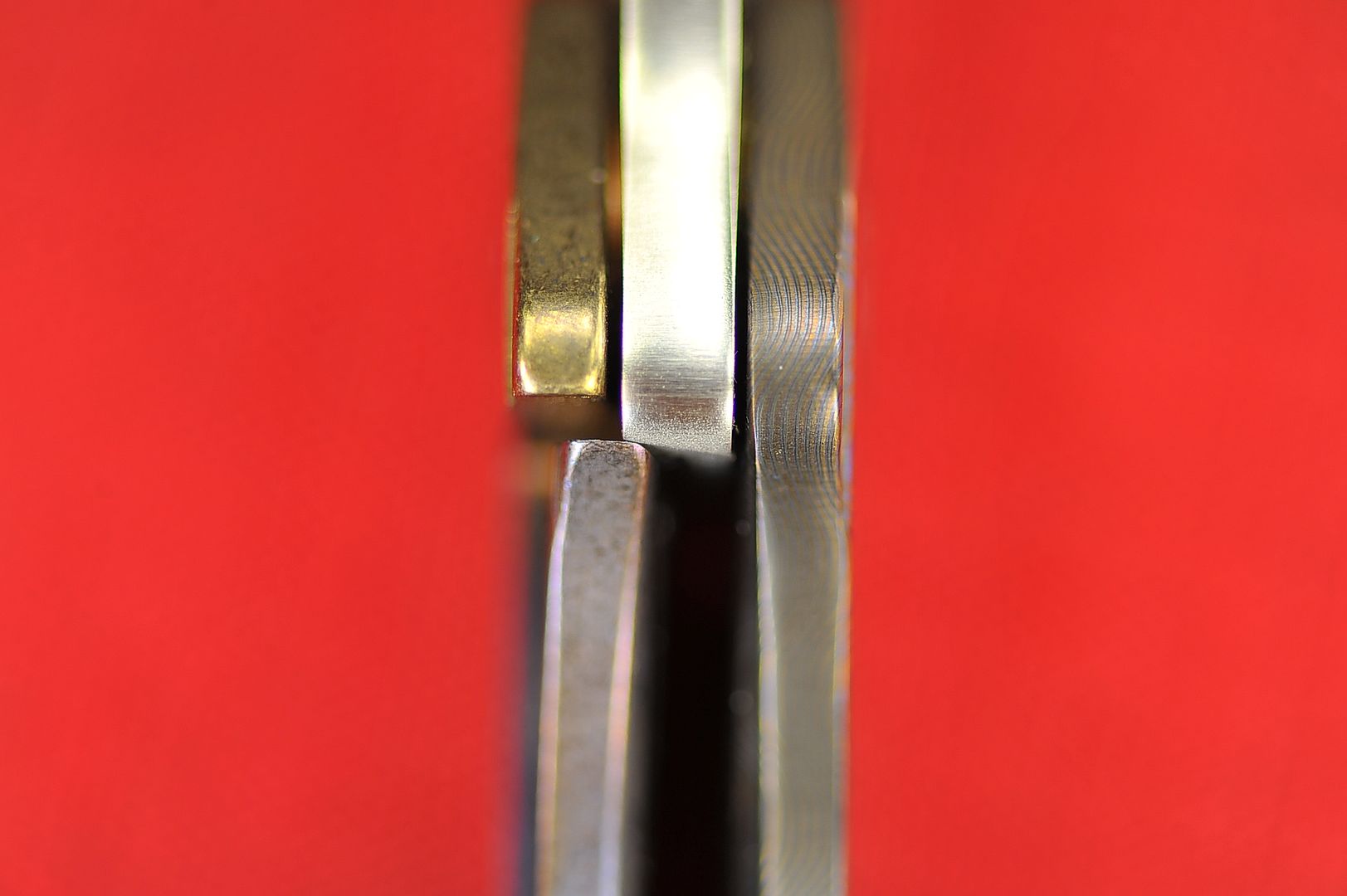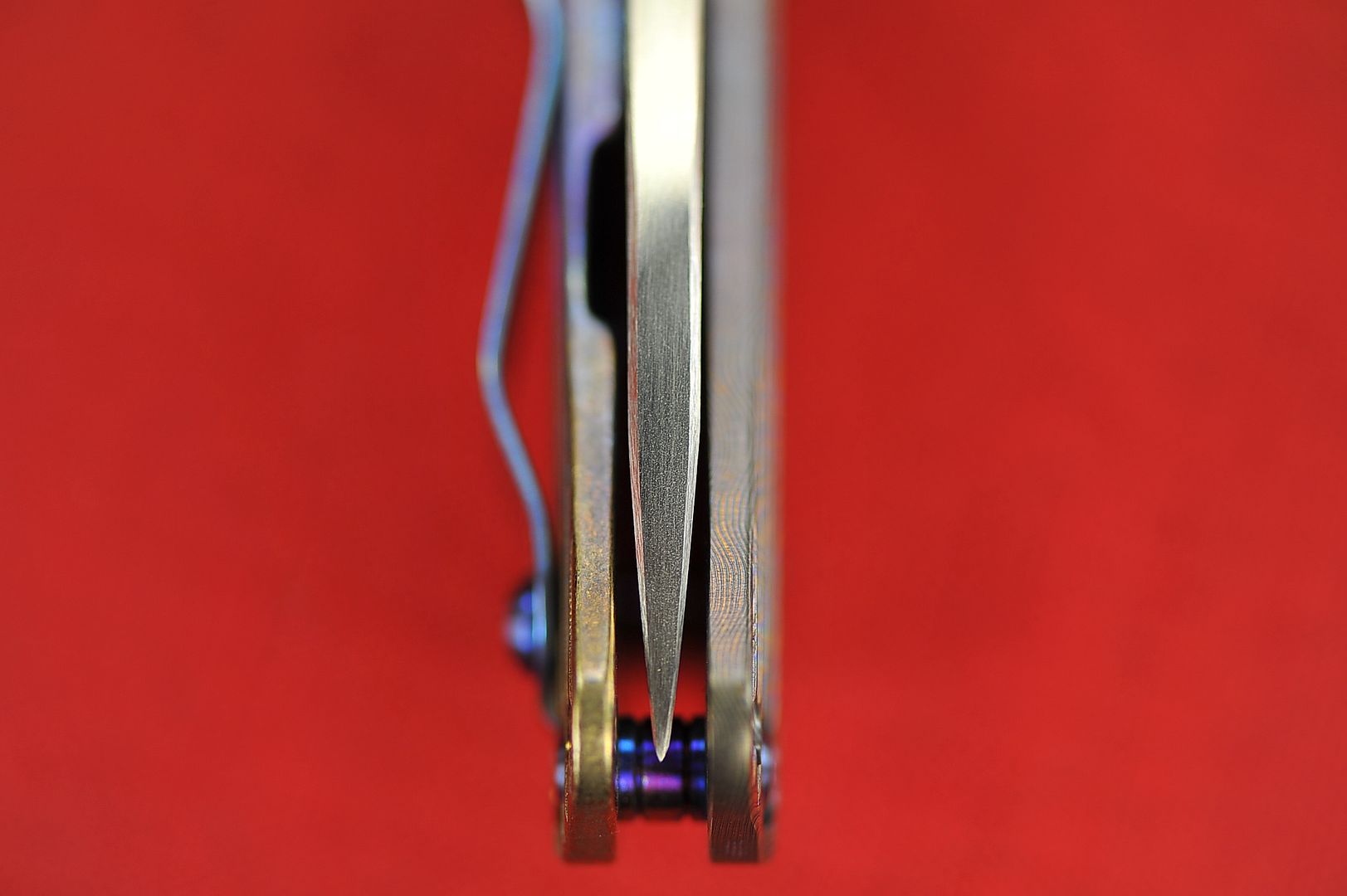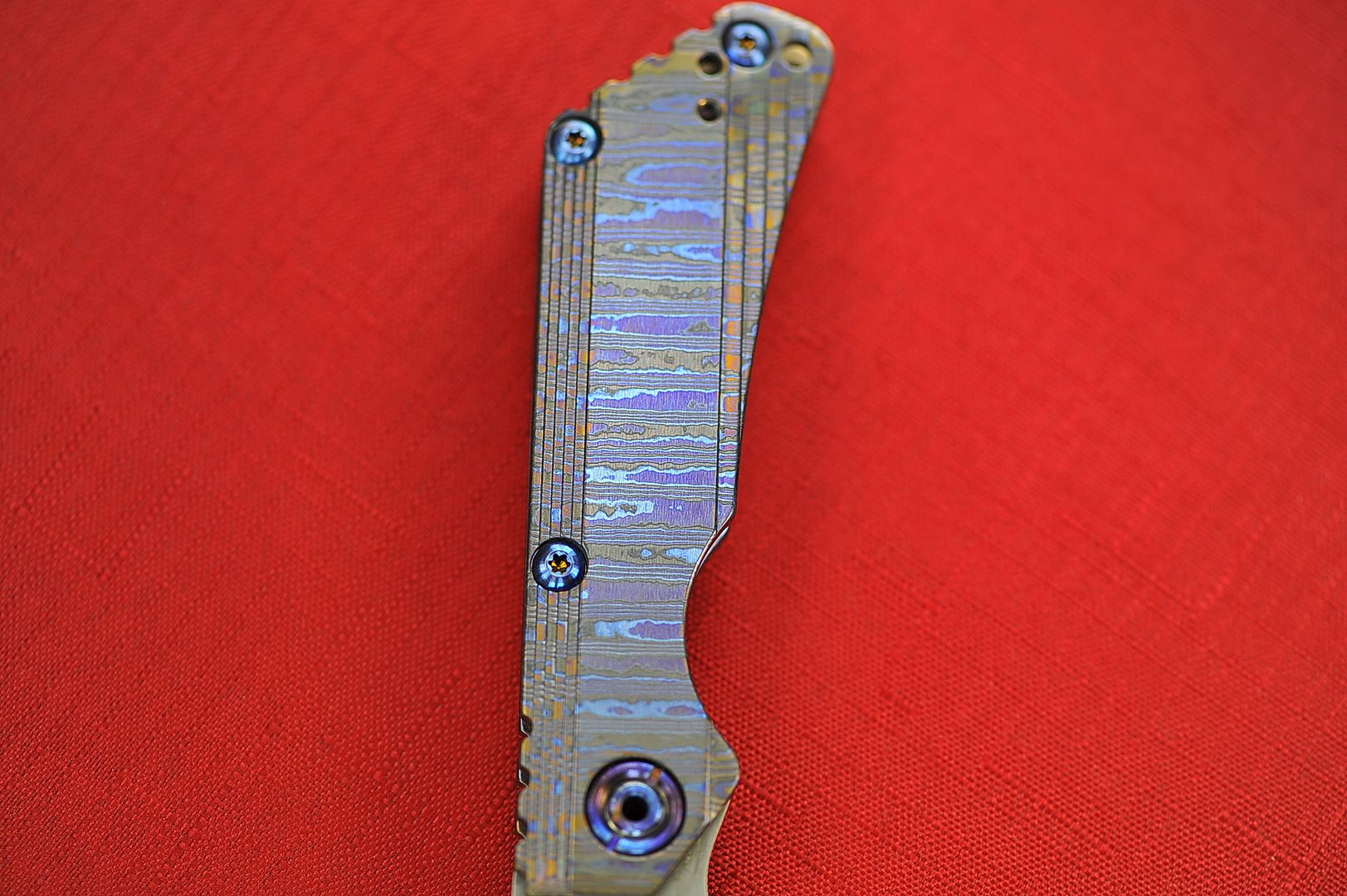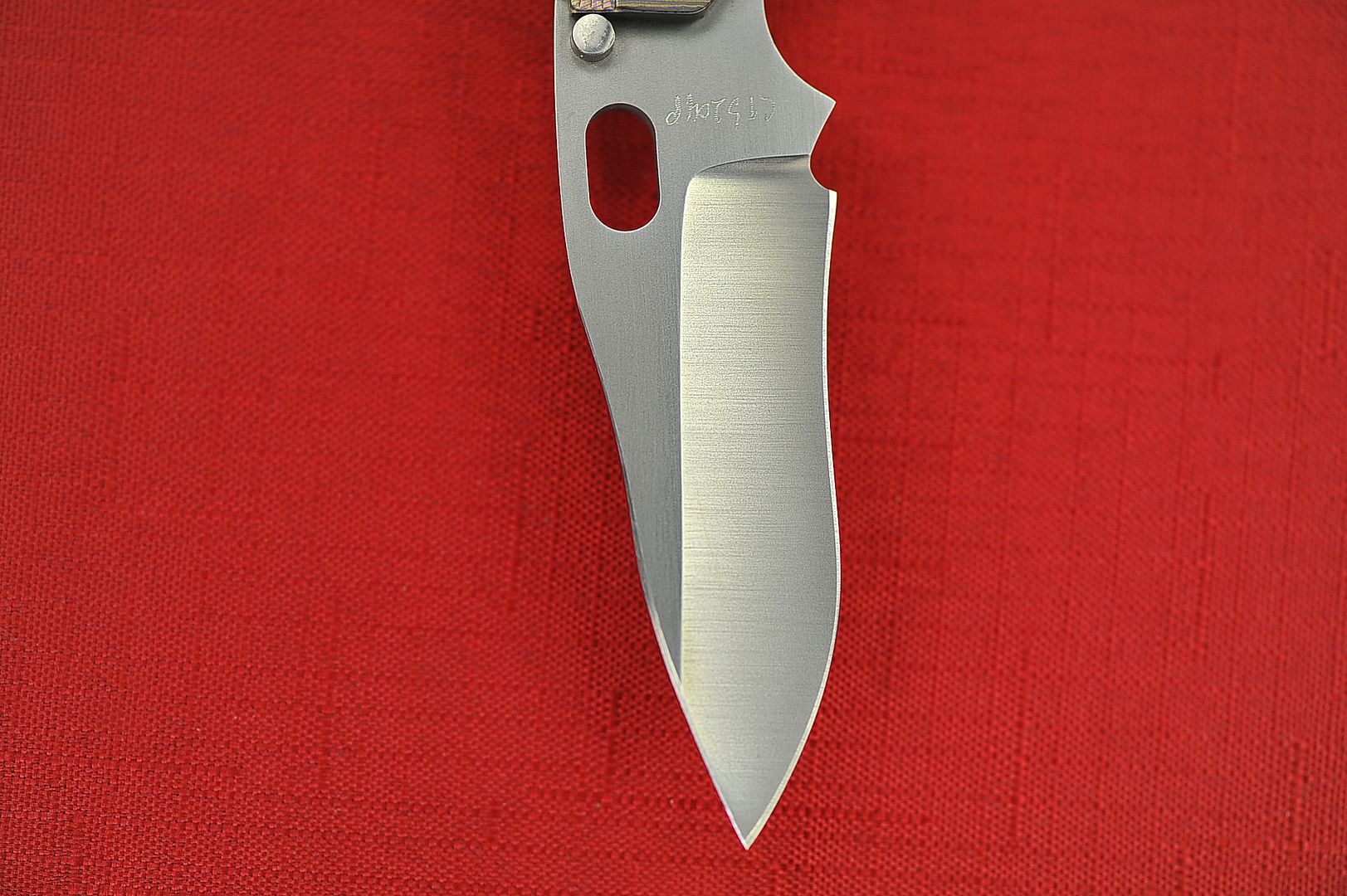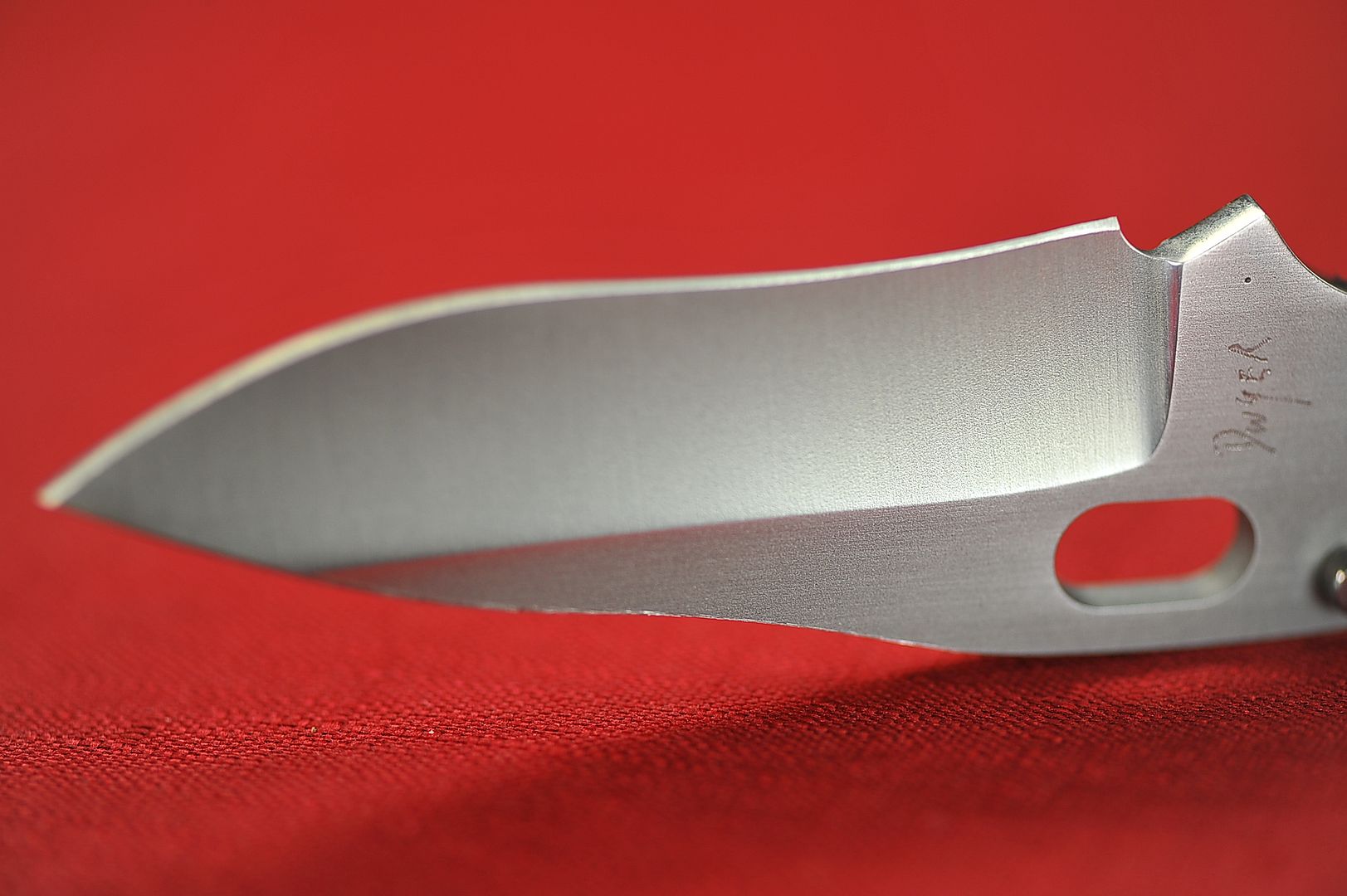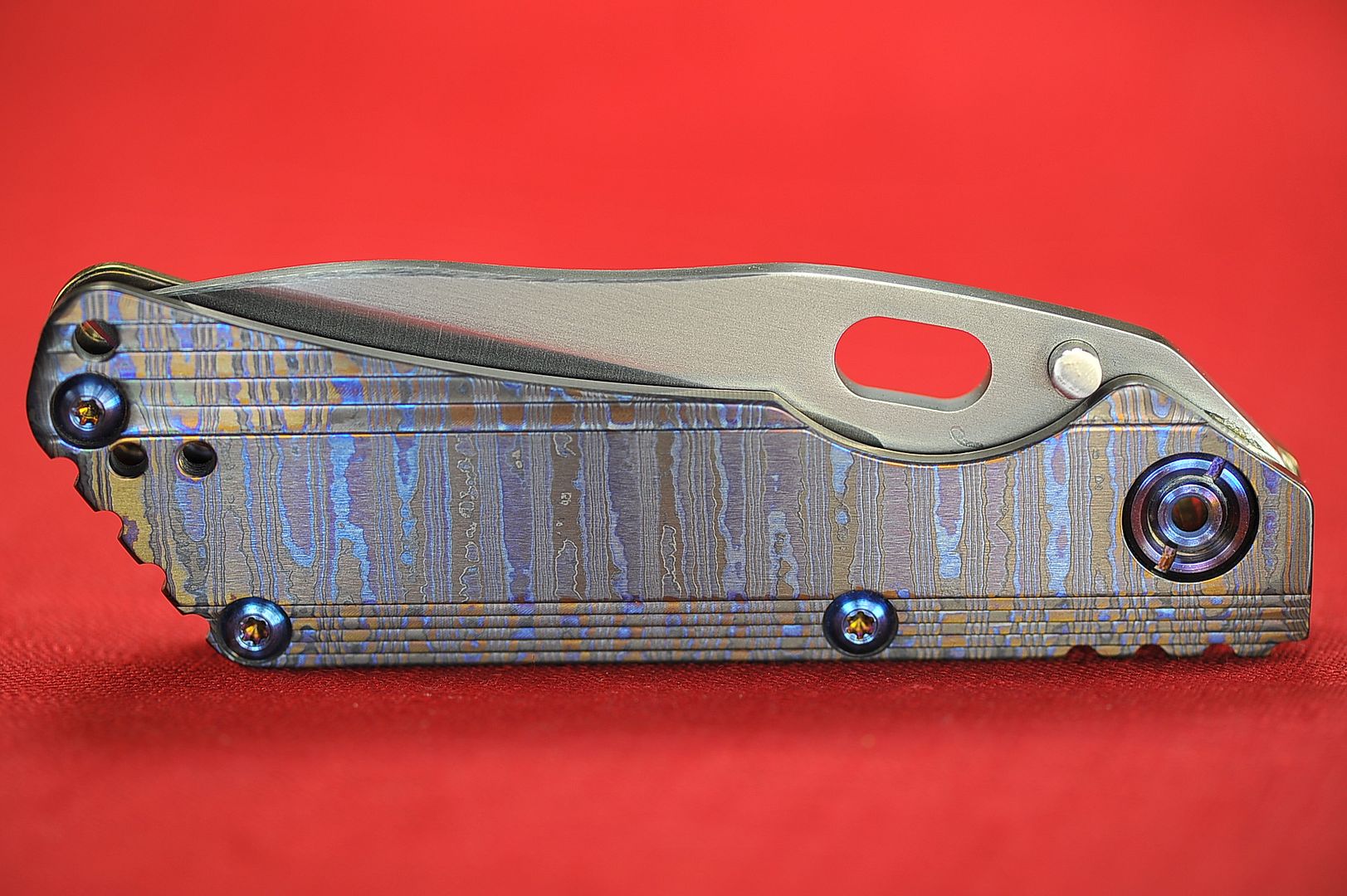 Strider Duane Dwyer Custom SNG, V Ground, Hollow Ground, Step Pattern Moku-Ti/Titanium
Specifications
Overall Length: 8.25"
Blade Length: 3.6"
Cutting Edge Length: 2.85"
Weight: 5.405 ounces
Blade Steel: CTS204P 58-59HRC
Handle Material:
Display side: Moku-Ti Double Stepped Thermally Transformed to Purple/Gold
Lock side - 6Al4V Titanium Stepped Thermally Transformed to Blue
Titanium Hardware
Blade profile is one of Duane's famous (or infamous) V Ground, Hollow Ground, Re-curve with a nice Hollow Ground main edge. Notice that the top spine of blade does not have the usual grooves (or jimping) for an extra clean, custom look. Comes with padded case. The blade has a solid early lockup with a centered blade. This was purchased by a private collector at the TKI 2015 Show! This has a very smooth opening action with no rock lock issues. No blade play in any direction! This is New, never used, carried or sharpened and comes with a soft green pouch with Strider velcro patch for storage or carry. Solid Lockup with centered blade. Dwyer hand signs the back of the description page and adds his contact information.
$2200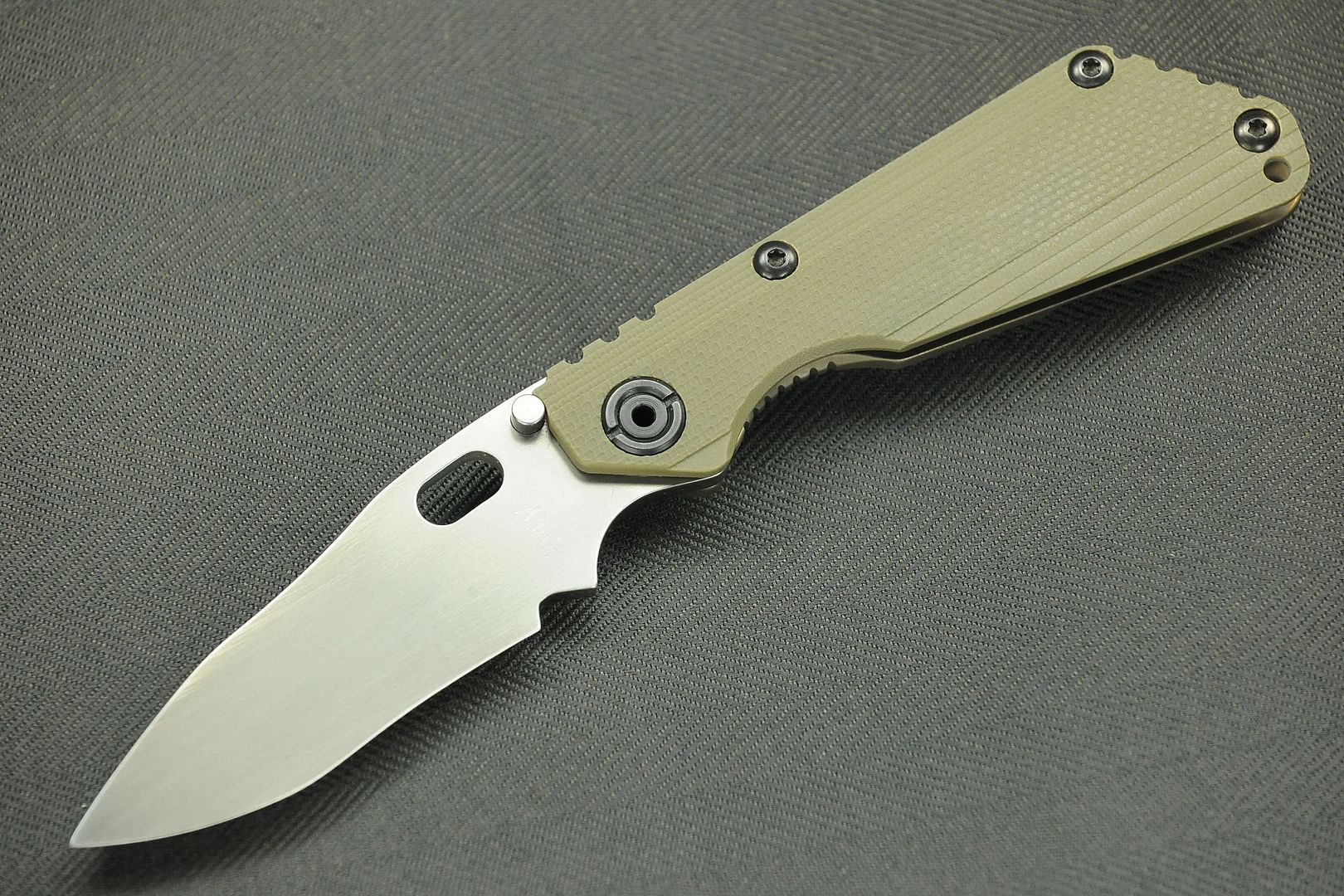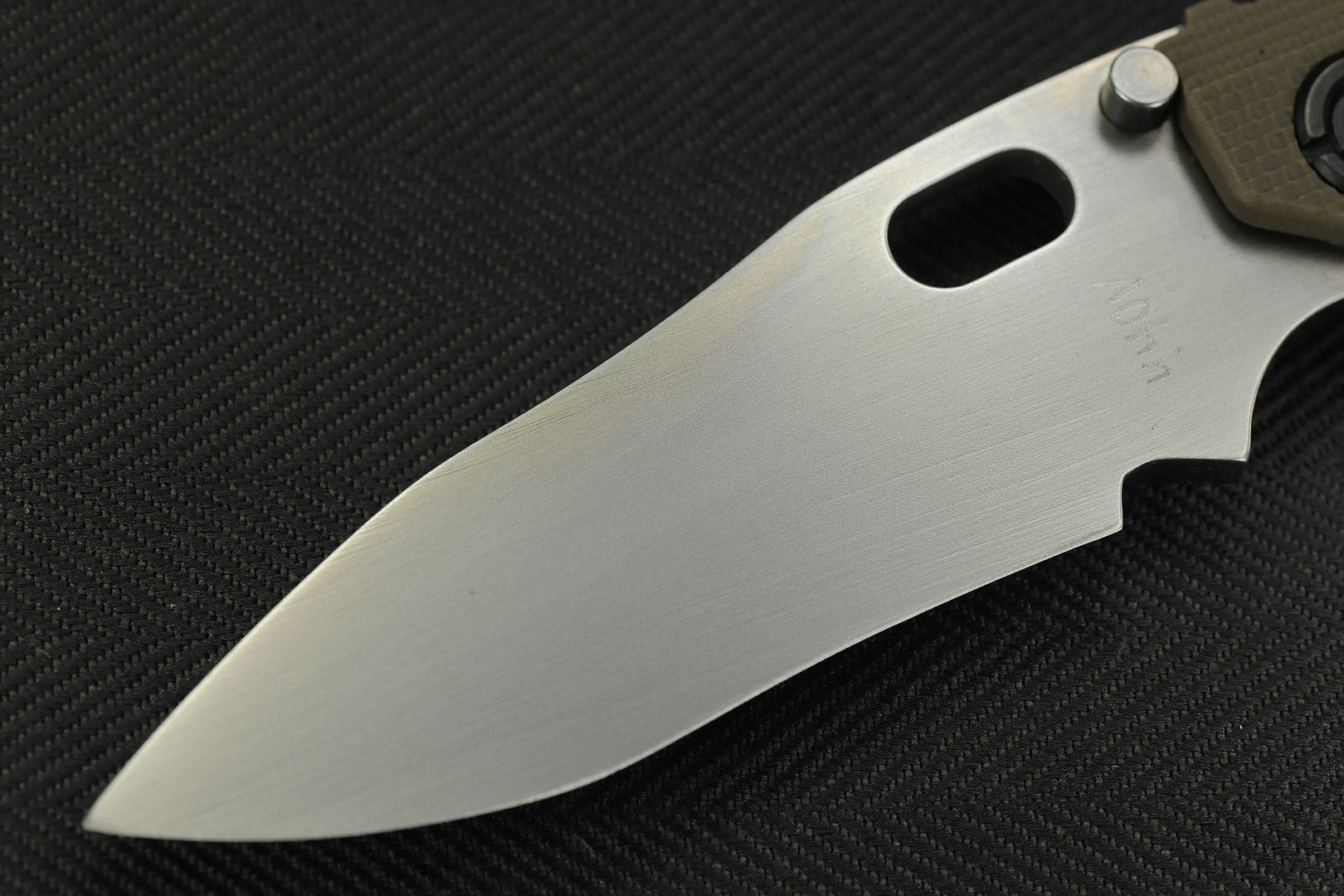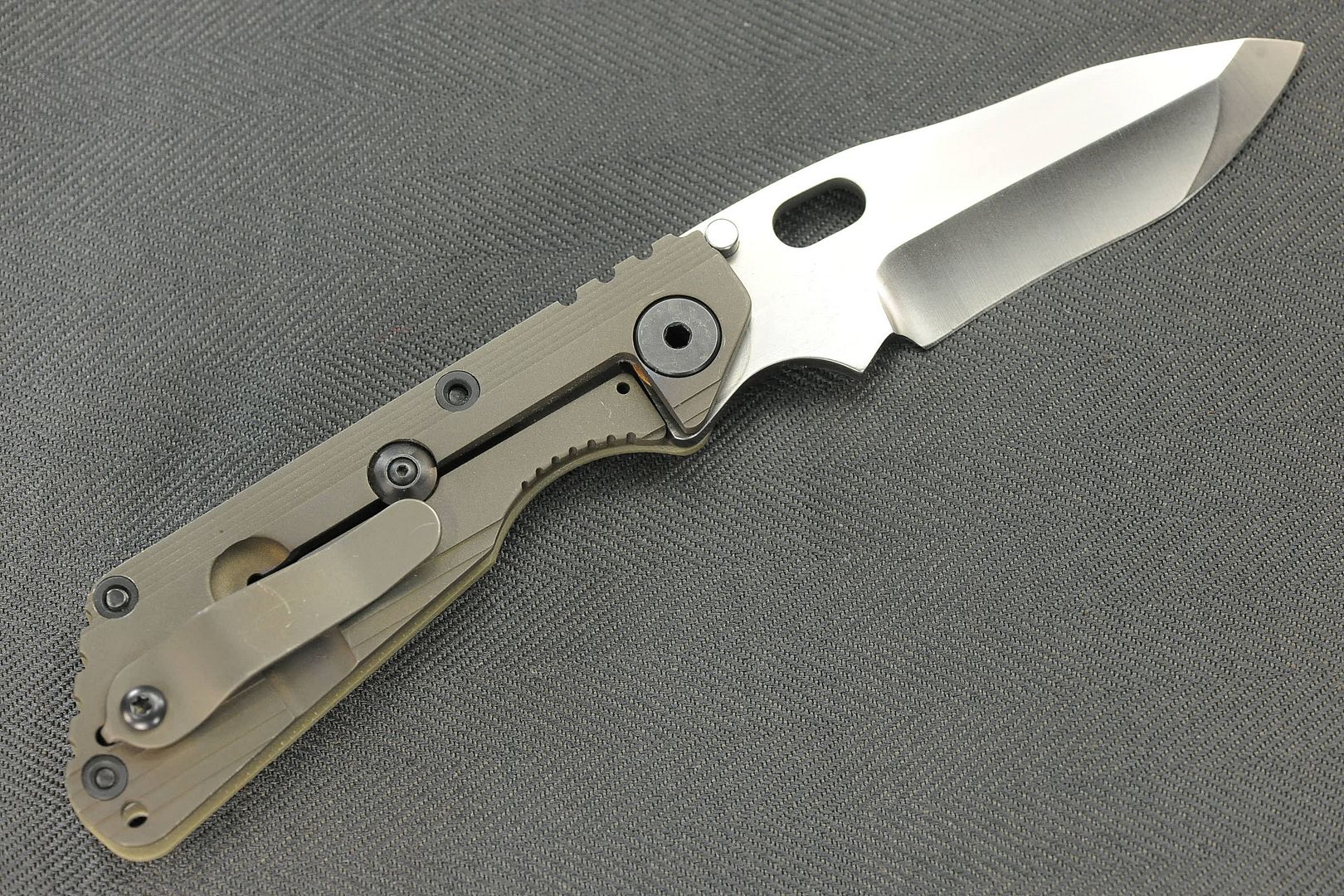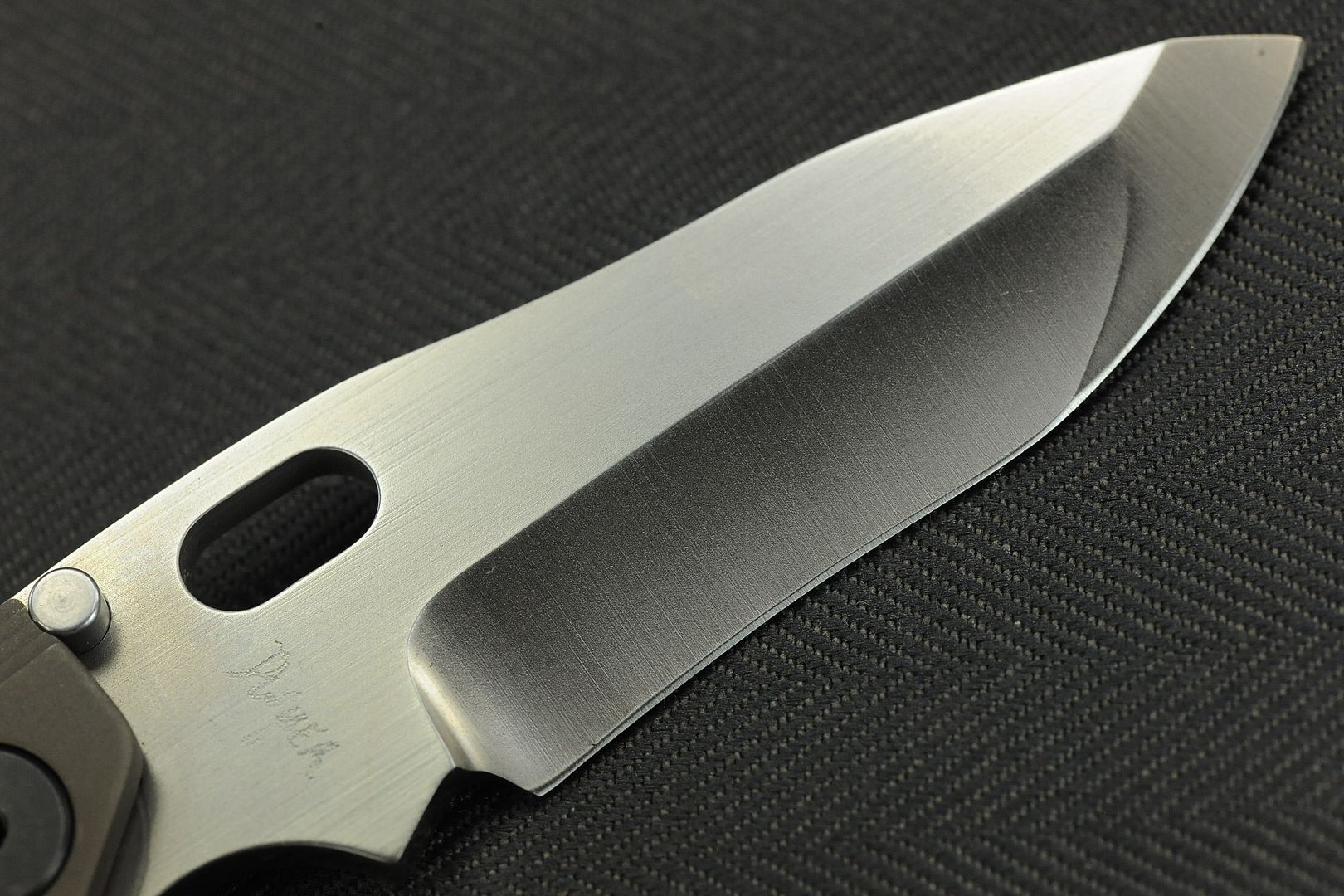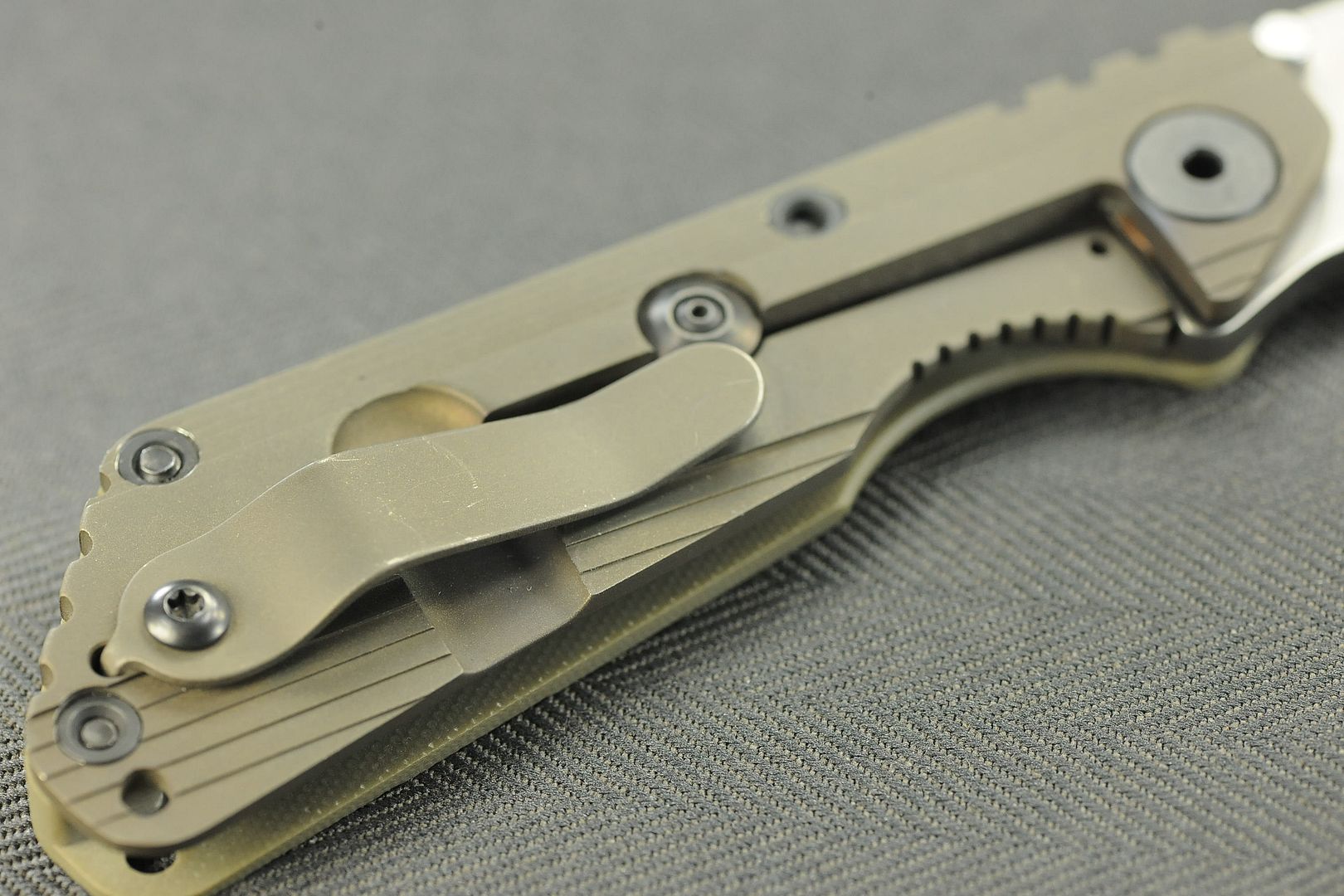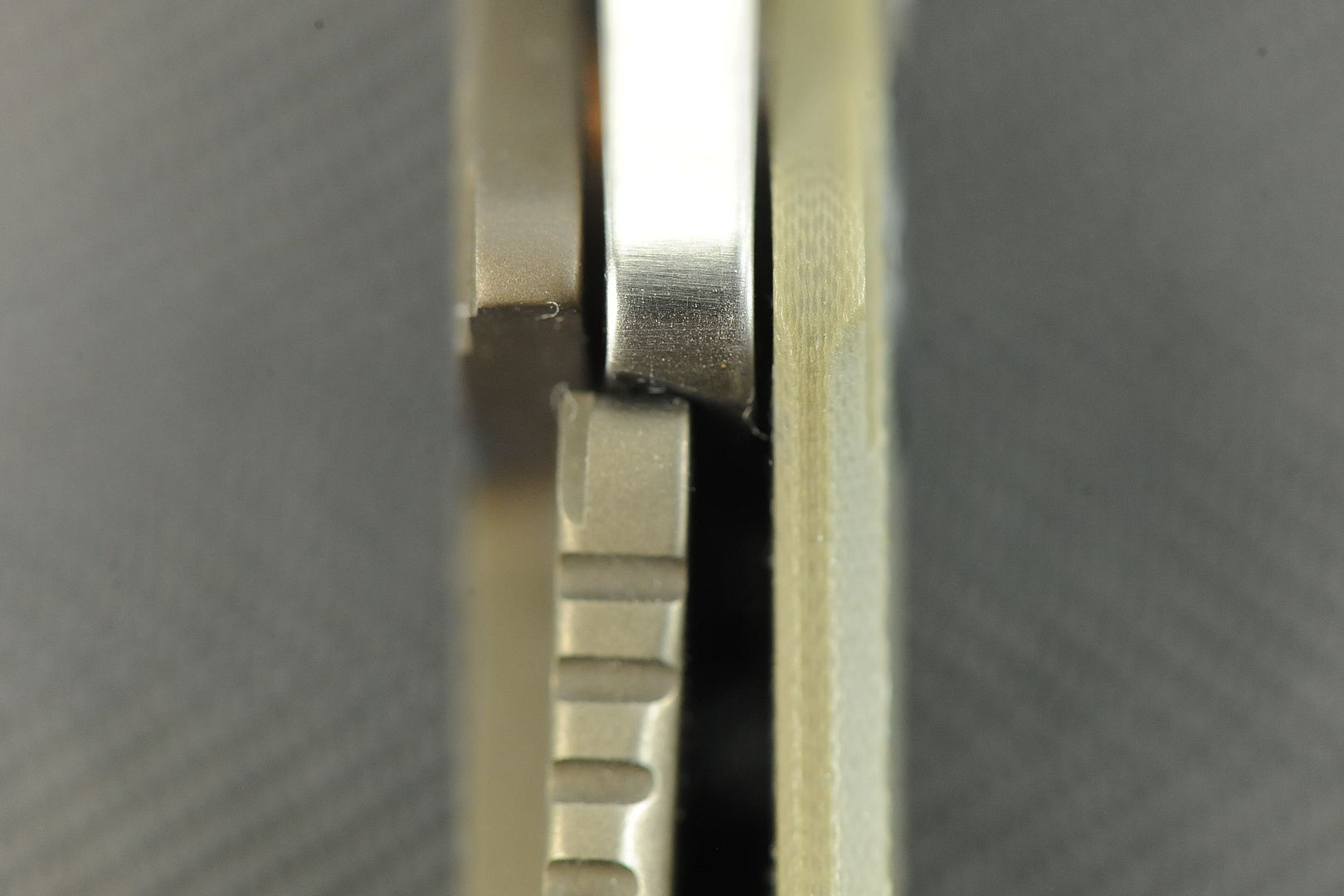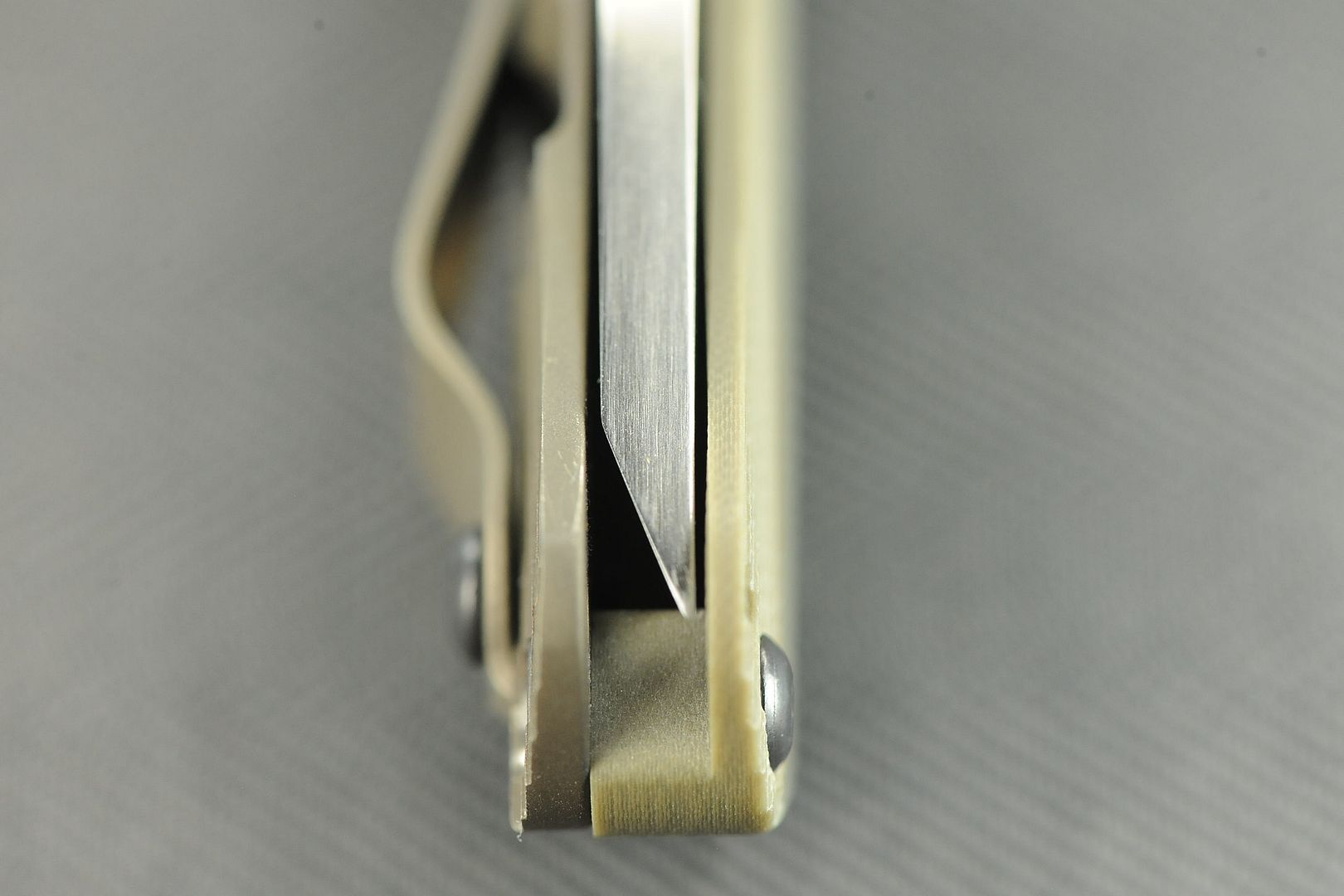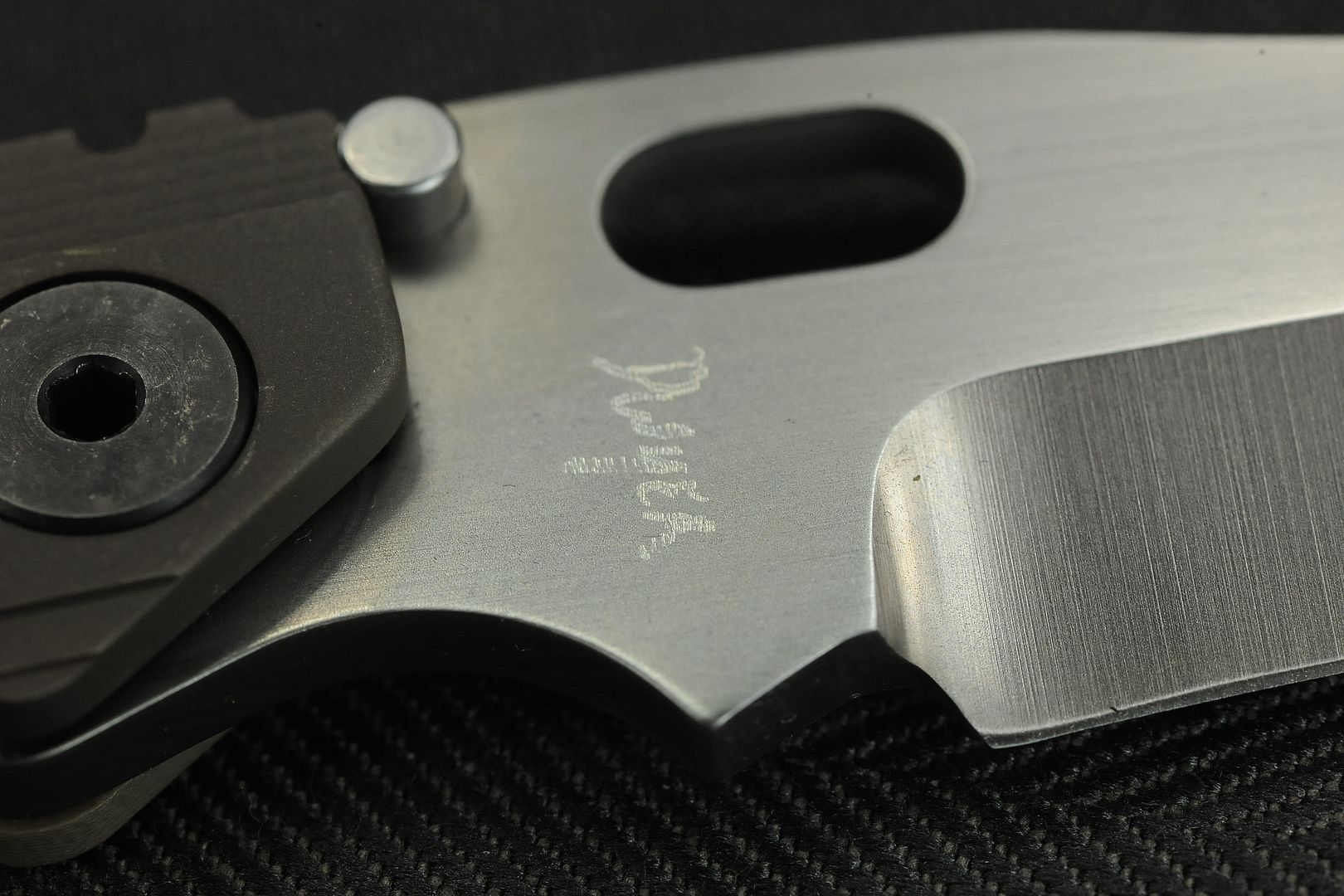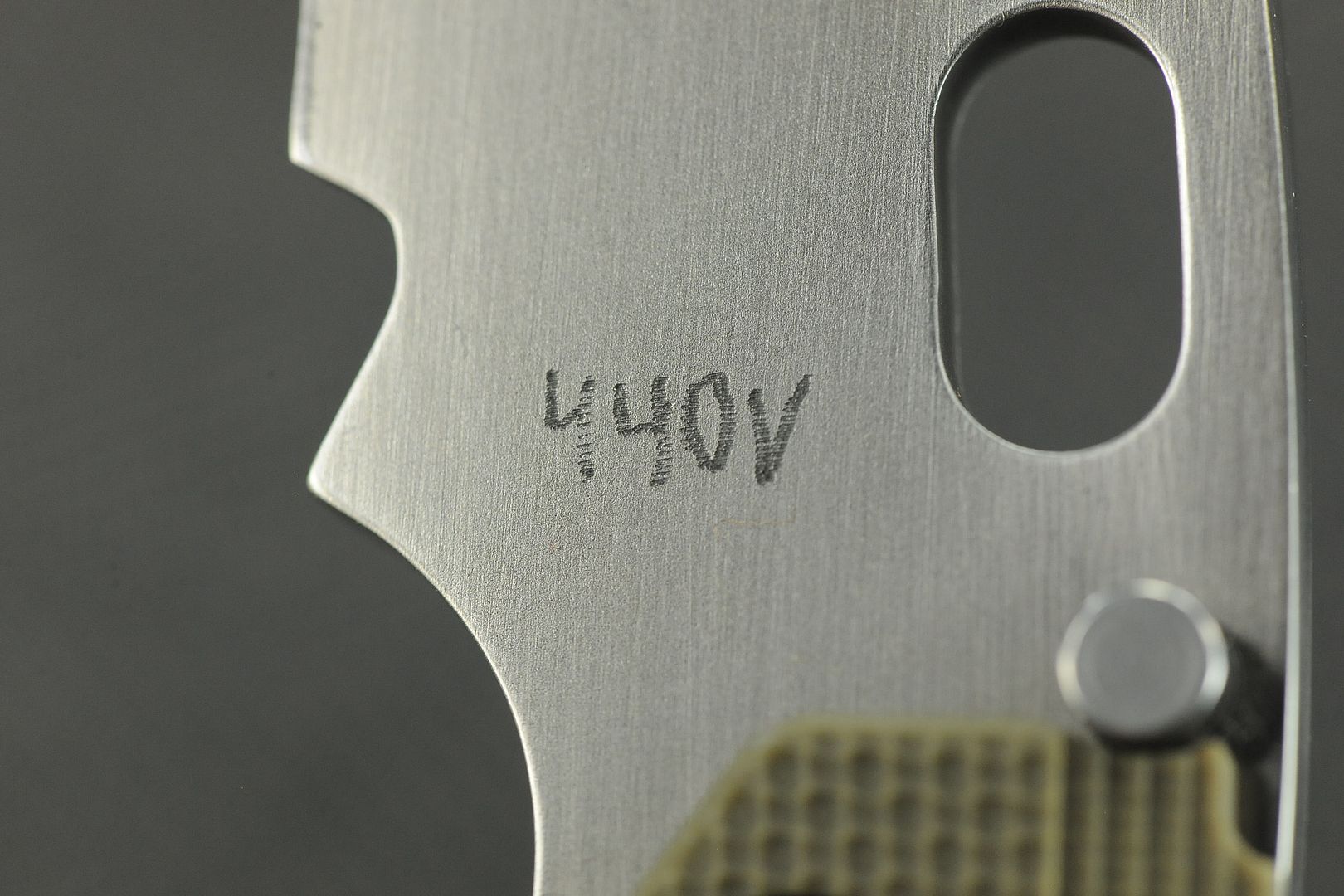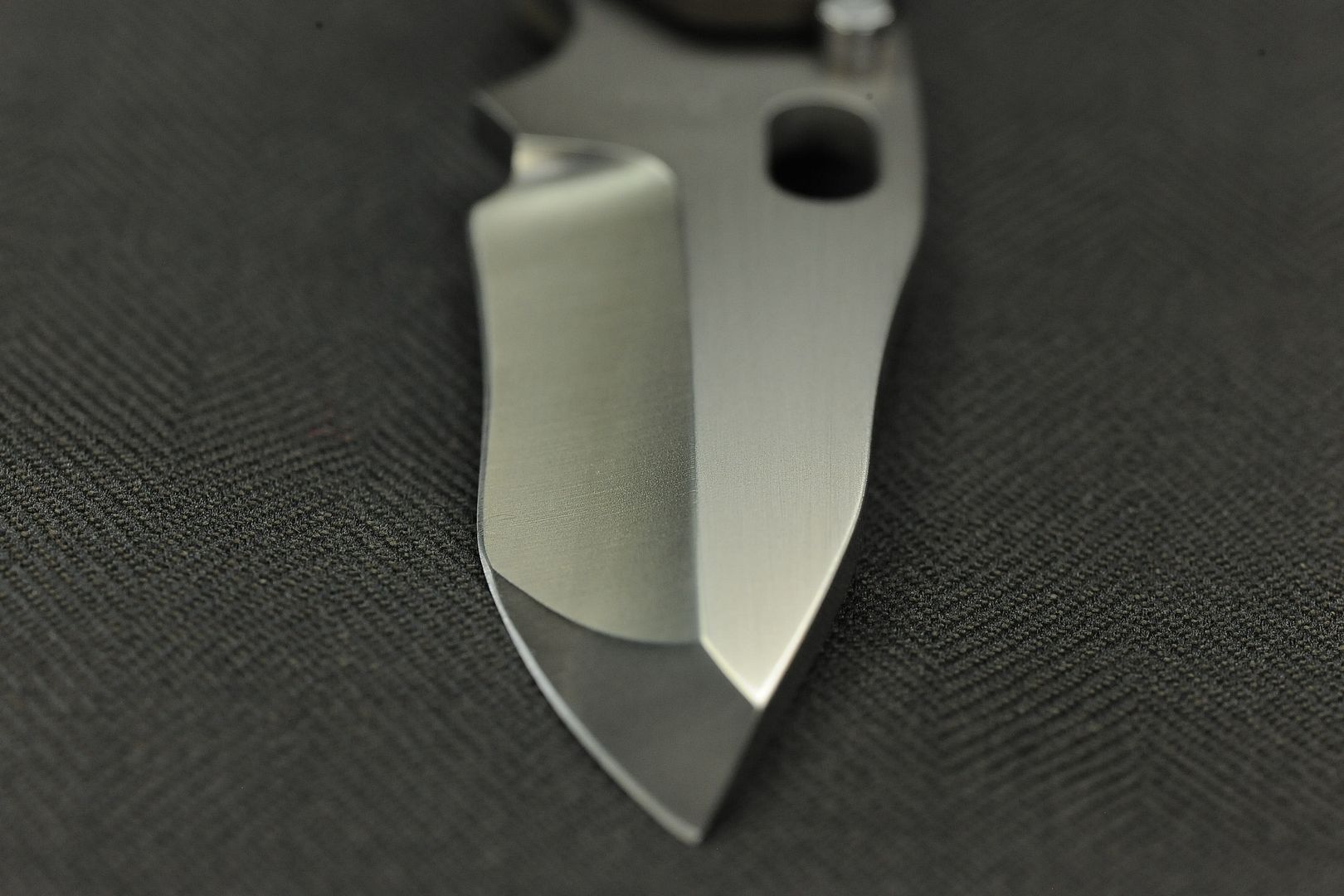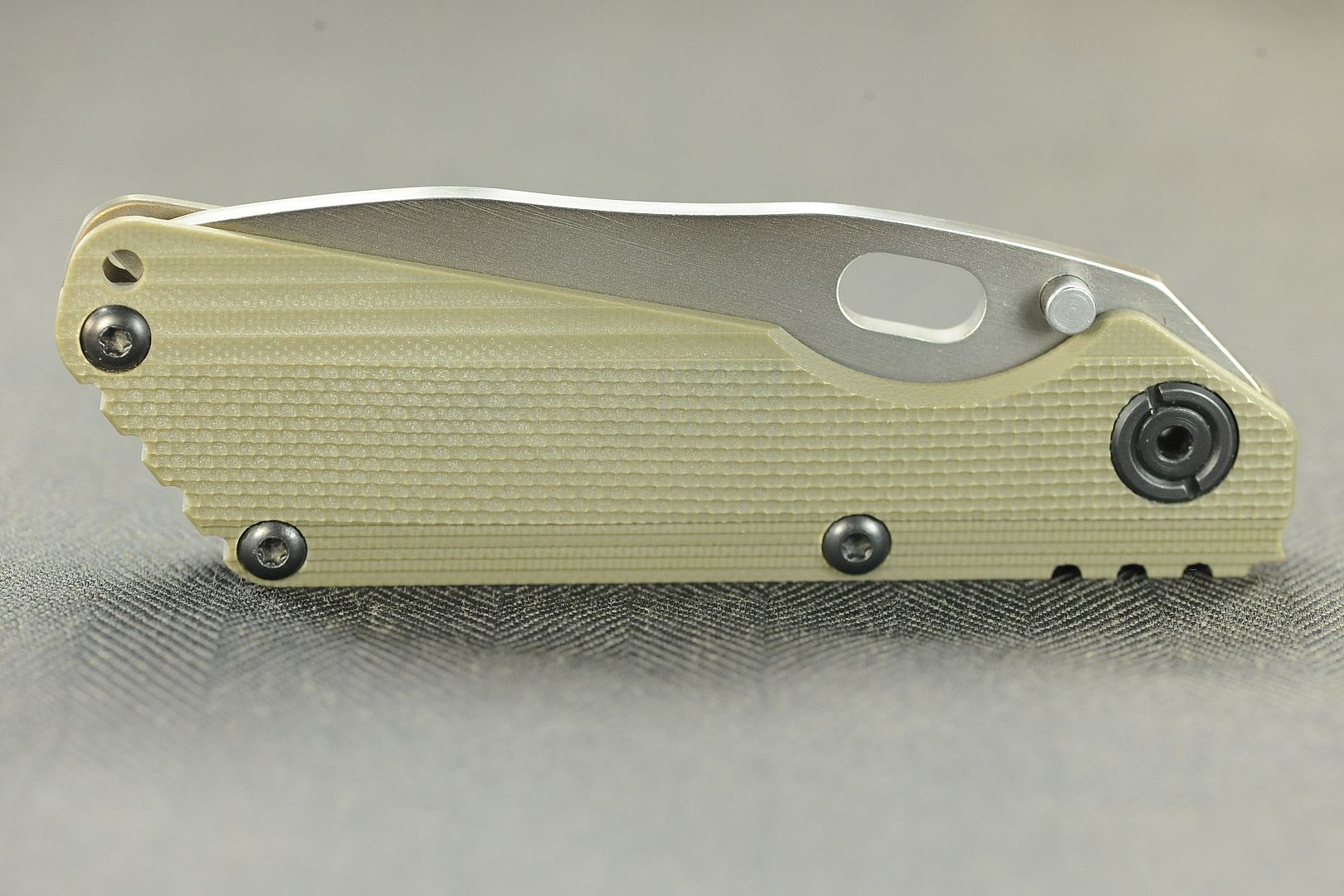 Duane Dwyer Custom 440V Blade, Recurve Blade, Olive Green Step Pattern G10
Specifications
Overall Length: 8 1/8 in
Blade Length: 3 5/8 in
Cutting Edge Length: 2 7/8"
Weight: 4.2 ounces
Blade Steel: 440V
Handle Material: G10/Titanium
Blade profile is one of Duane's famous (or infamous) chisel ground Recurve with a nice Hollow Ground main edge. Notice that the top spine of blade does not have the usual grooves (or jimping) for an extra clean, custom look. Comes with padded case. There is a slight scratch on the clip. The blade has a solid lockup with a centered blade.
$1100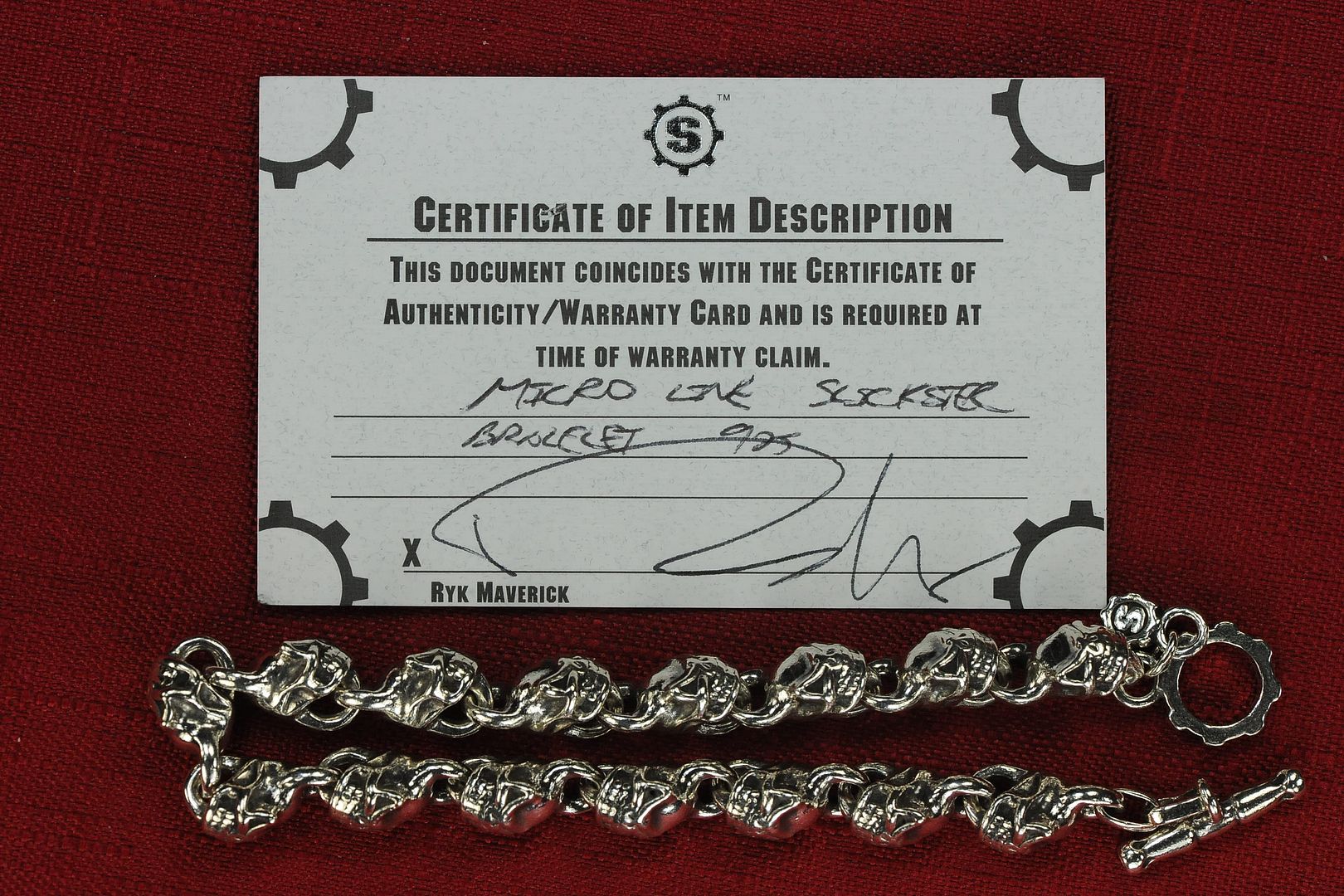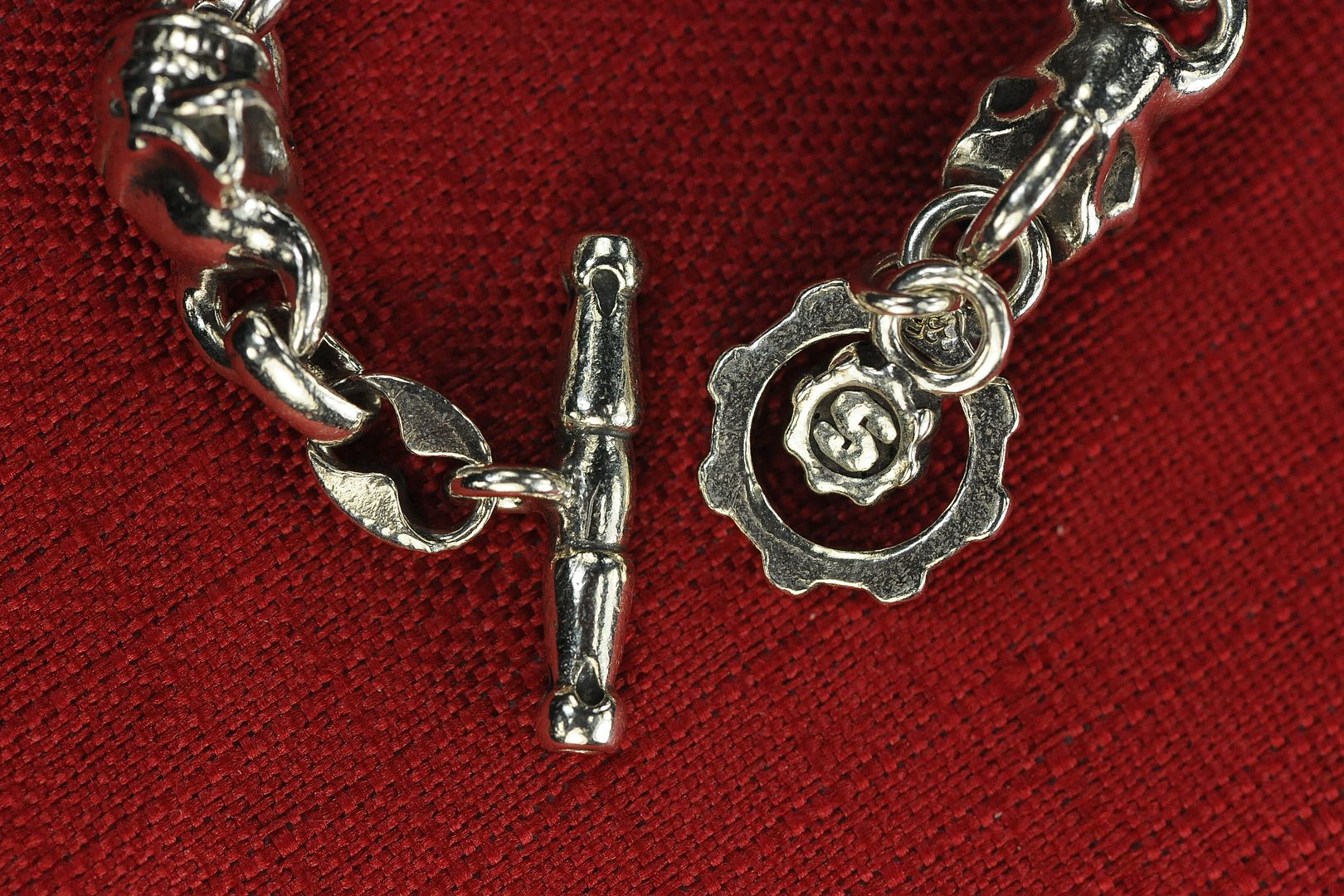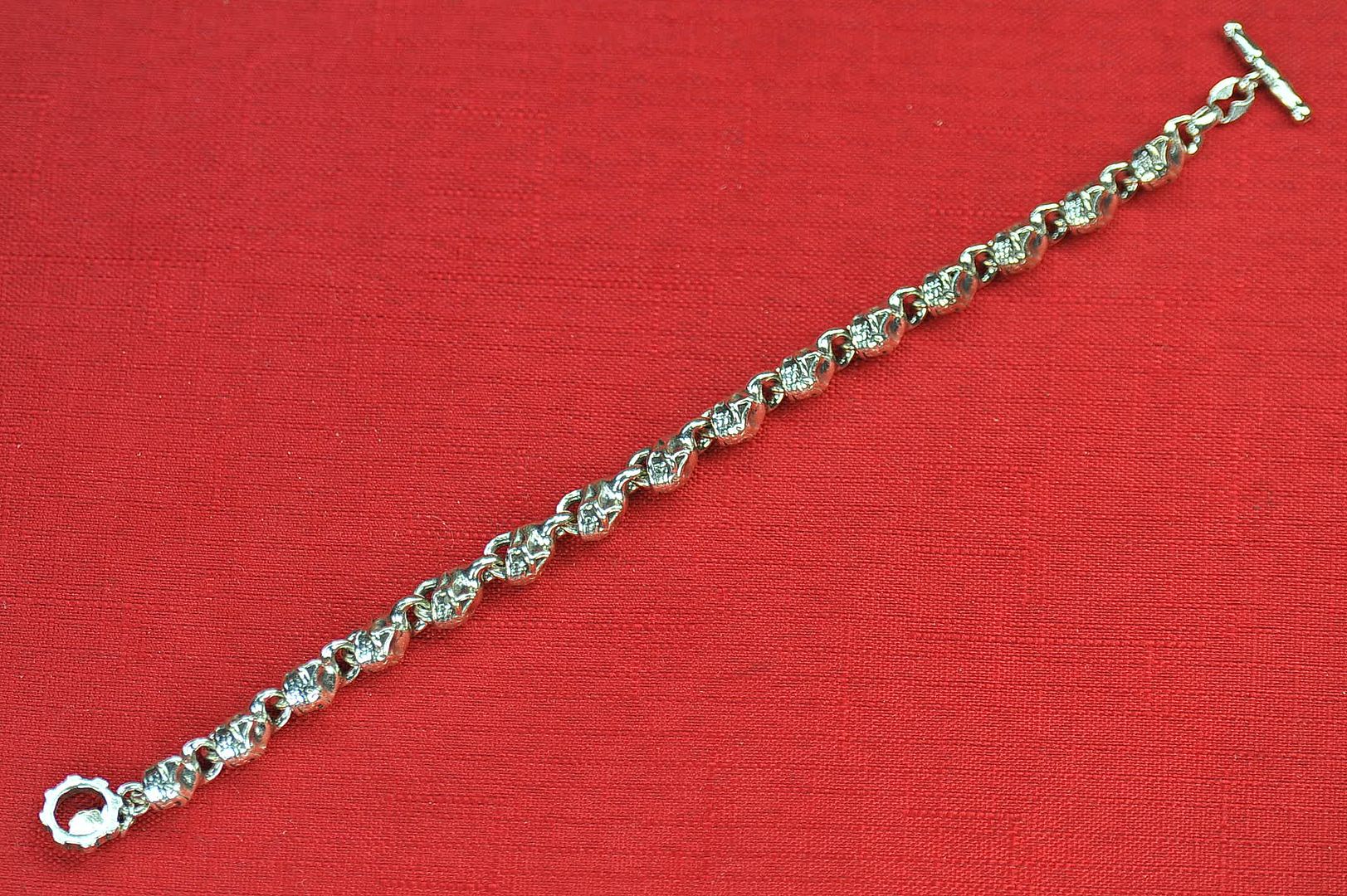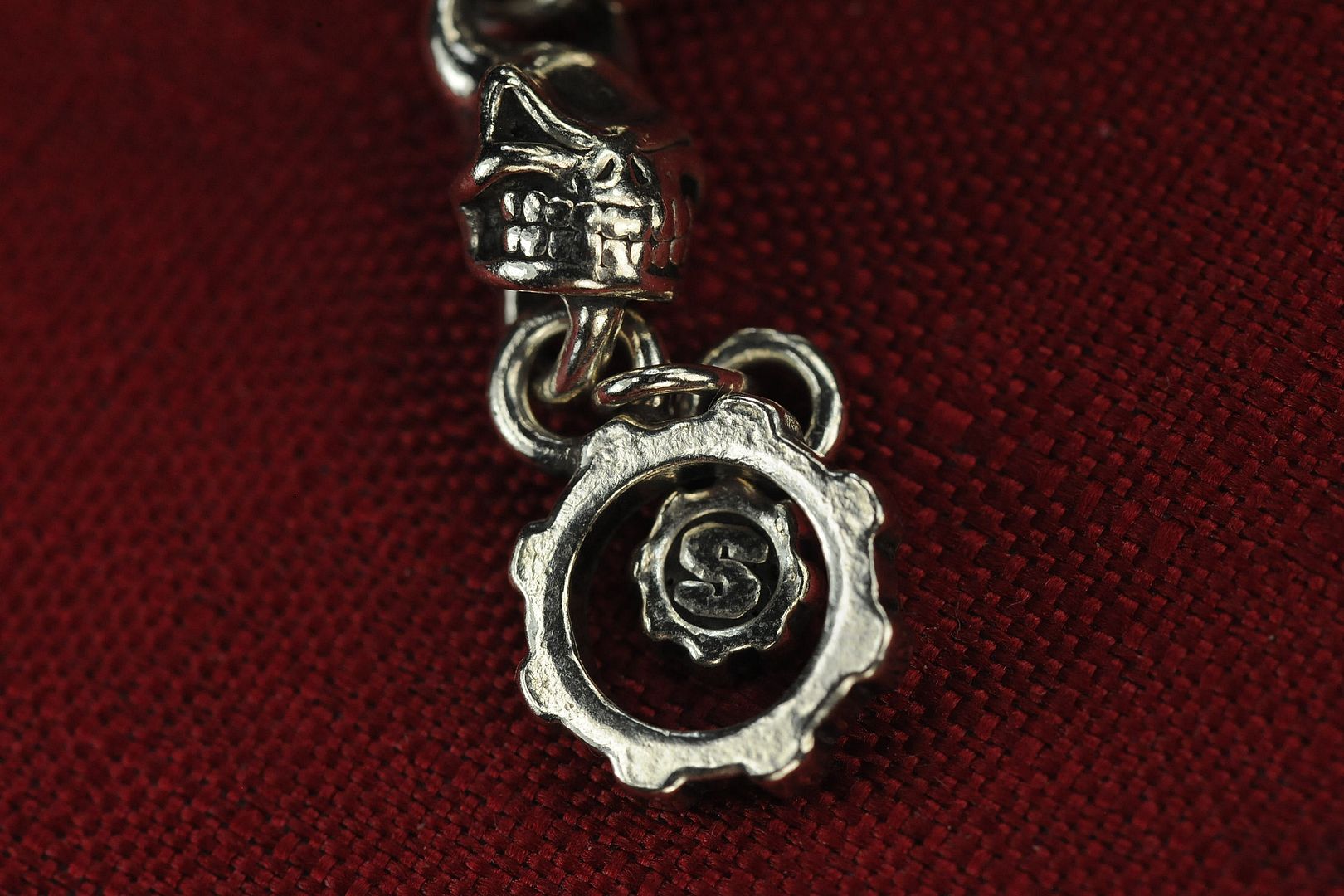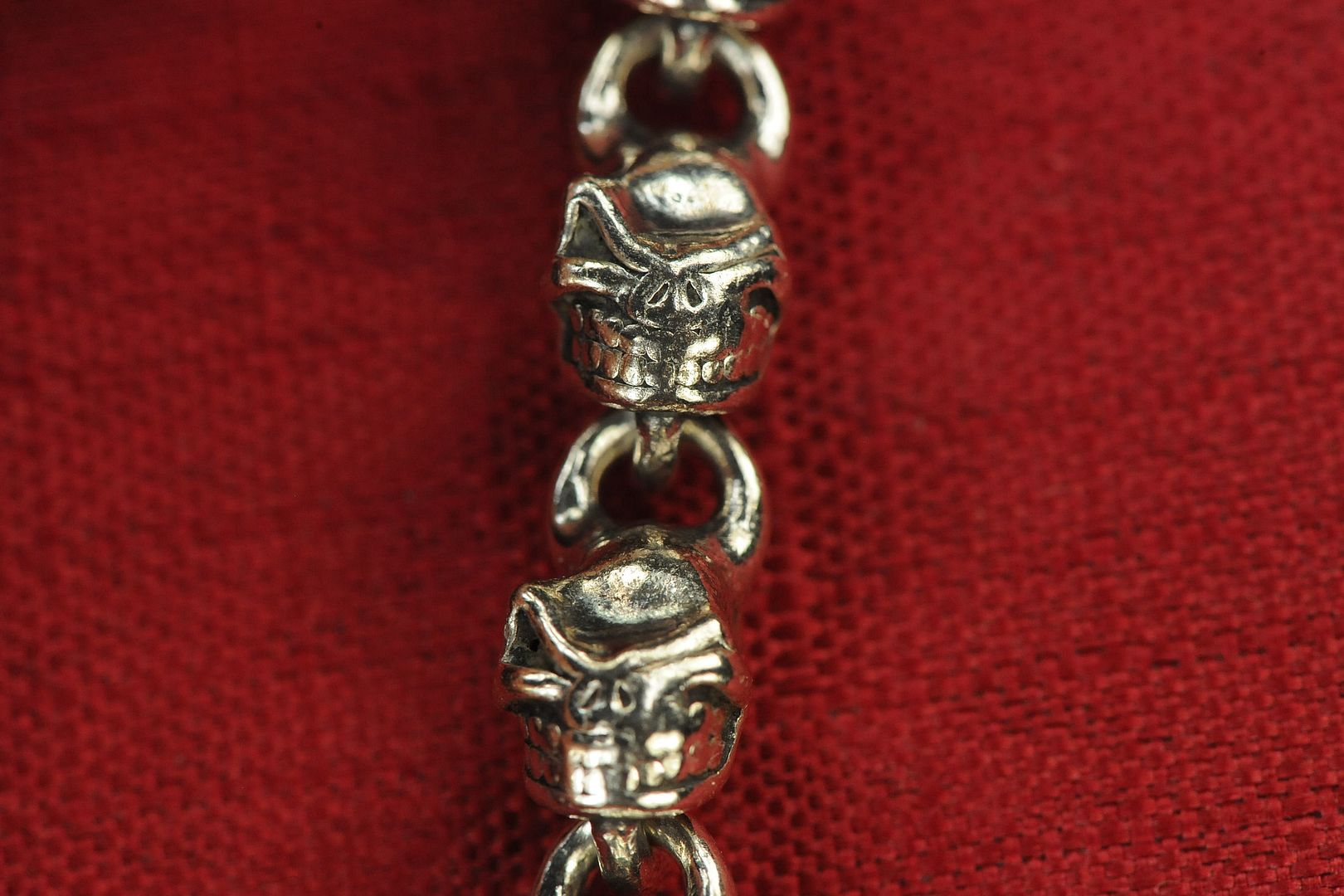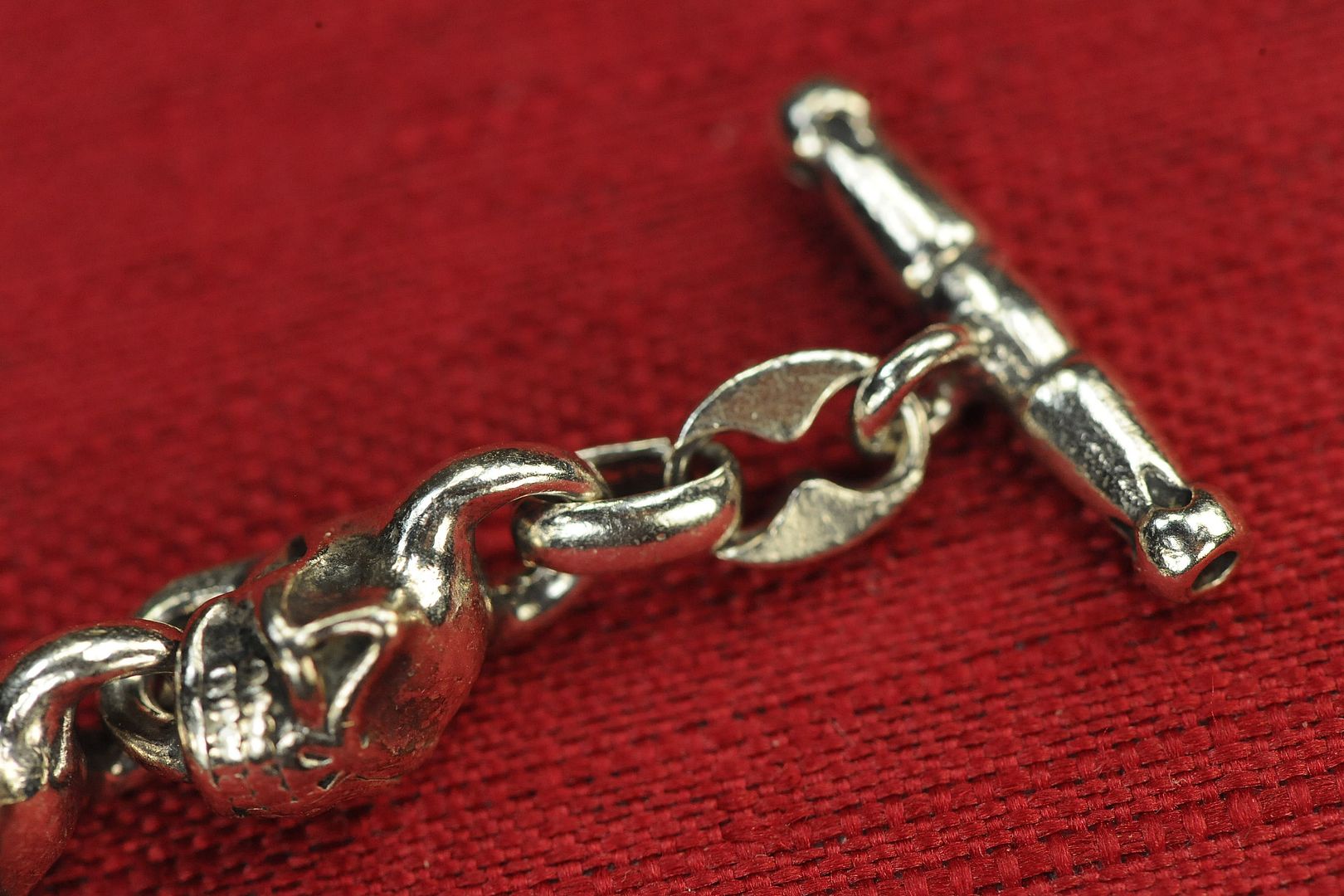 Starlingear Slickster Micro Bracelet Bead in Sterling Silver. About 9" long with 15 Slickster Skulls beads. Sterling Silver and includes the Starlingear pouch, warranty card and signed microline bracelet Starlingear card. This one shows light wear and was pre-owned. 2.1 ounces/59 grams.
$800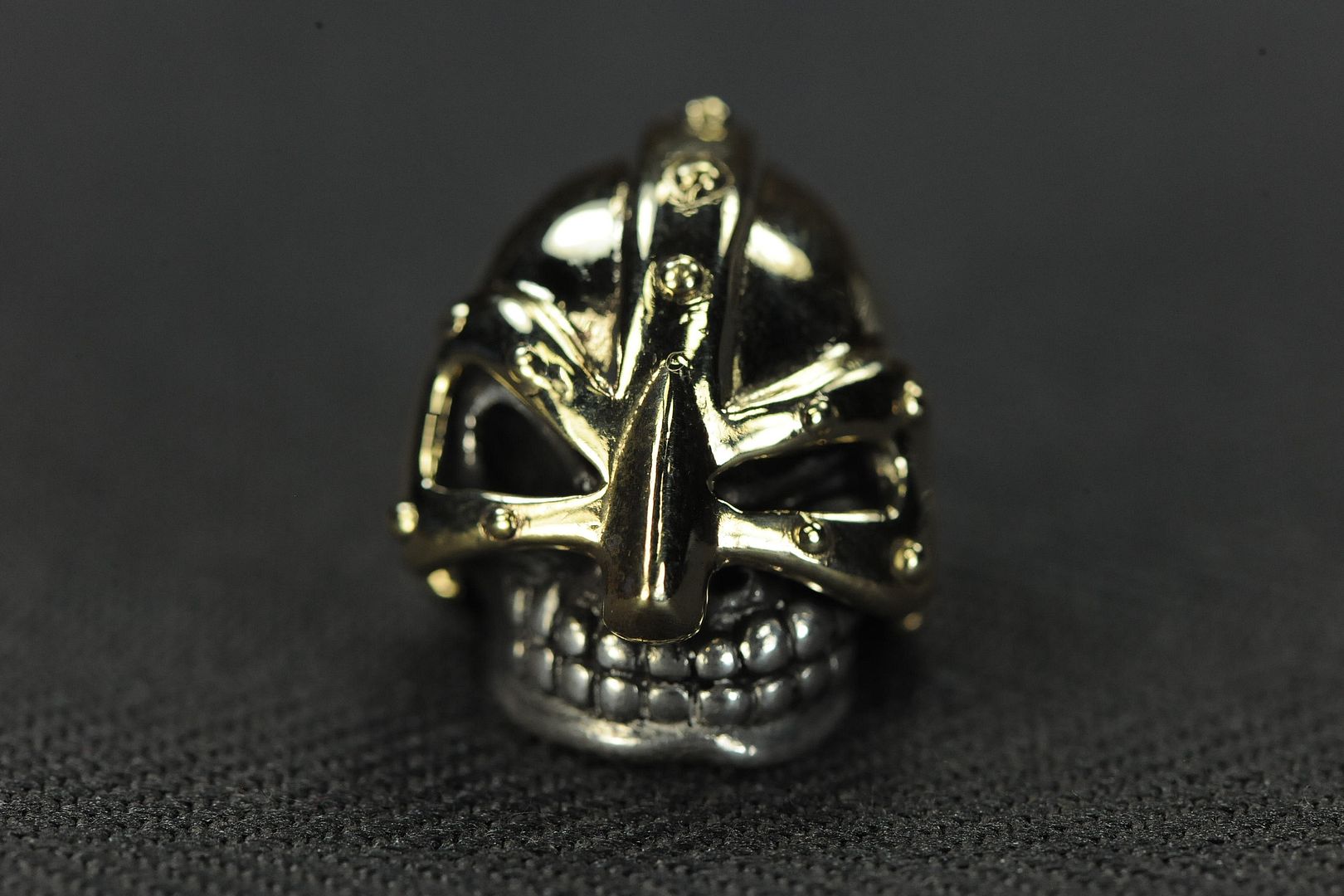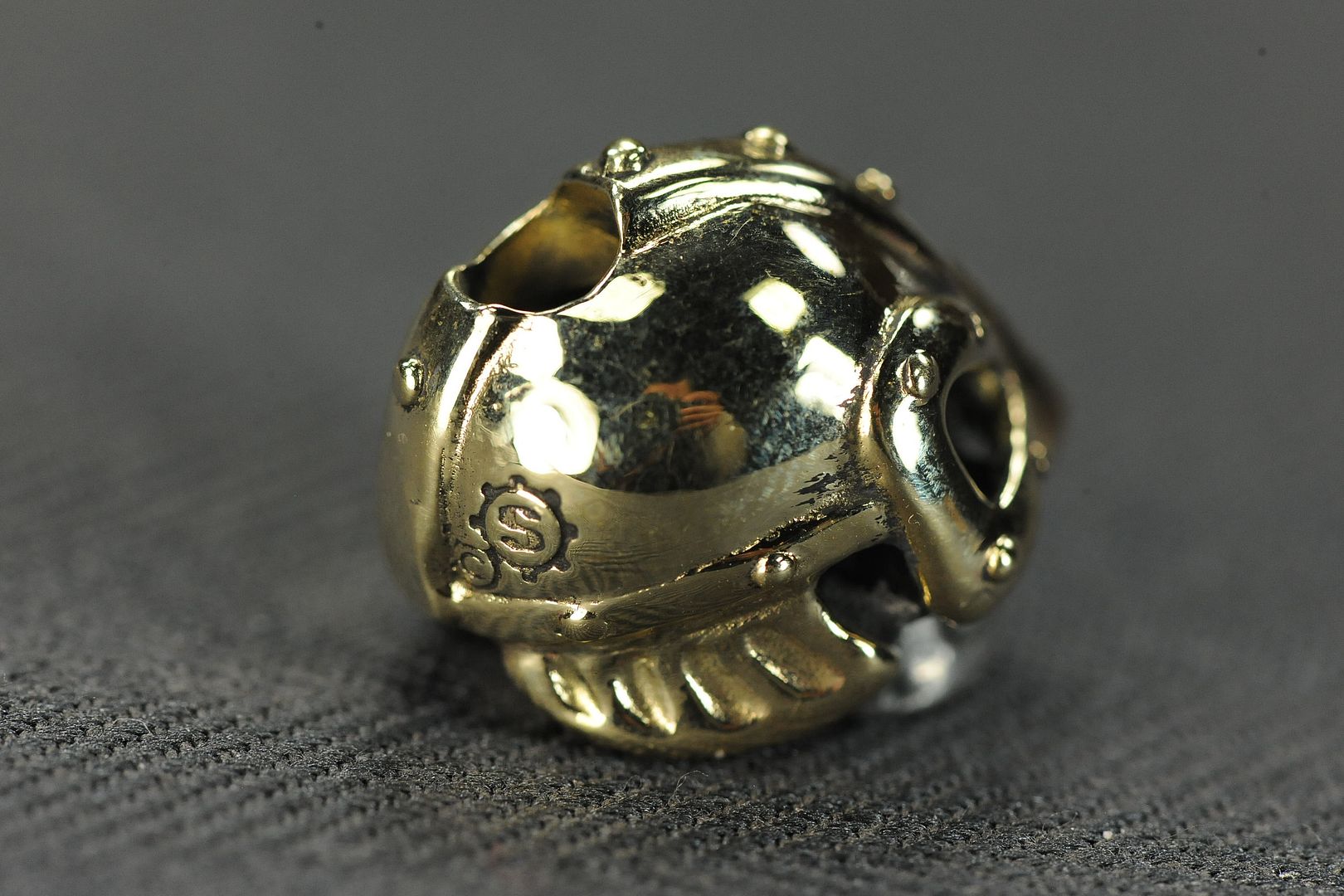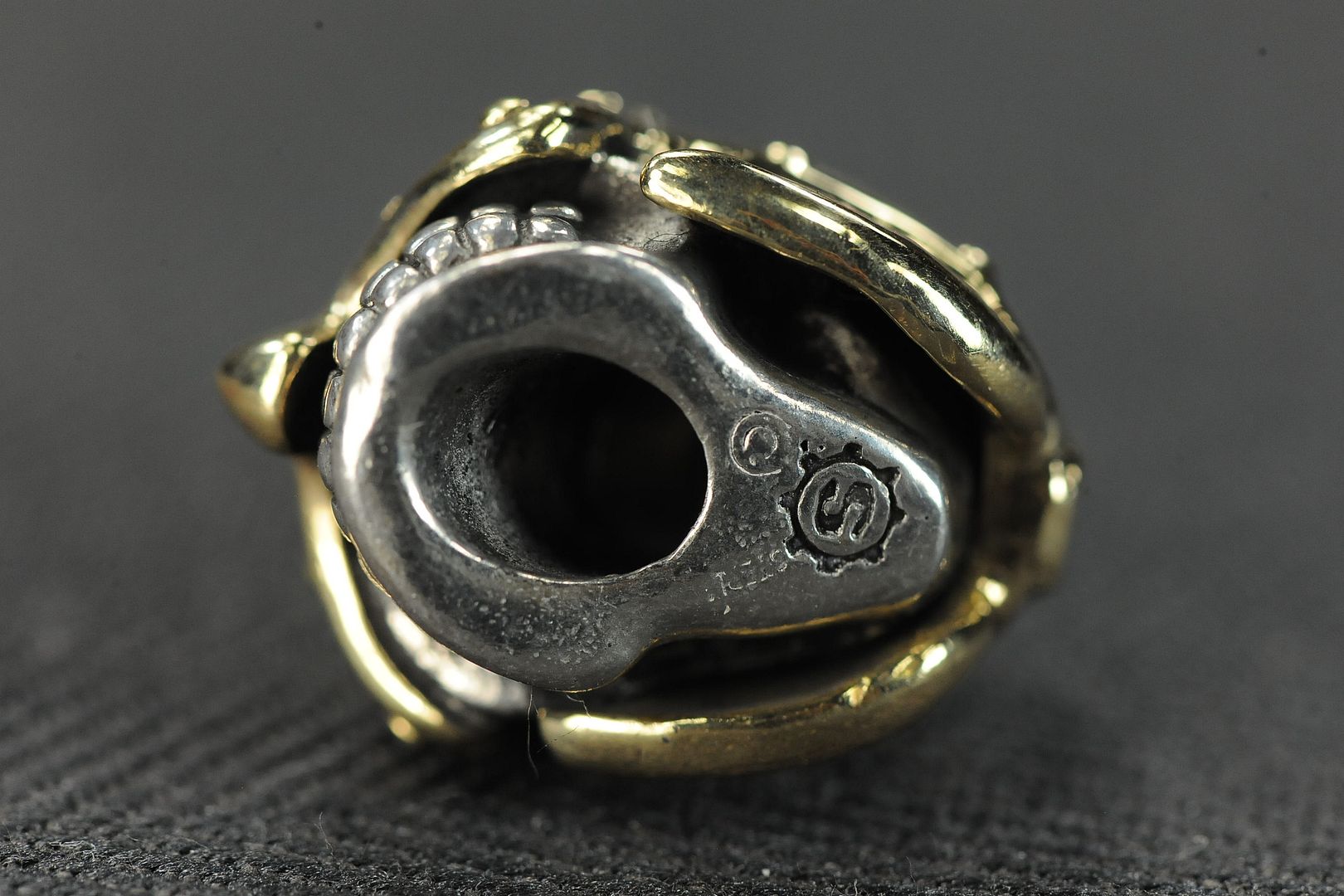 Starlingear Crusader Bead w/card Silver Skull with Brass Helmet
This knife is Brand New from the New York Custom Knife Show 2013!
This has never been used, carried only in the zip lock bag in the safe!
$410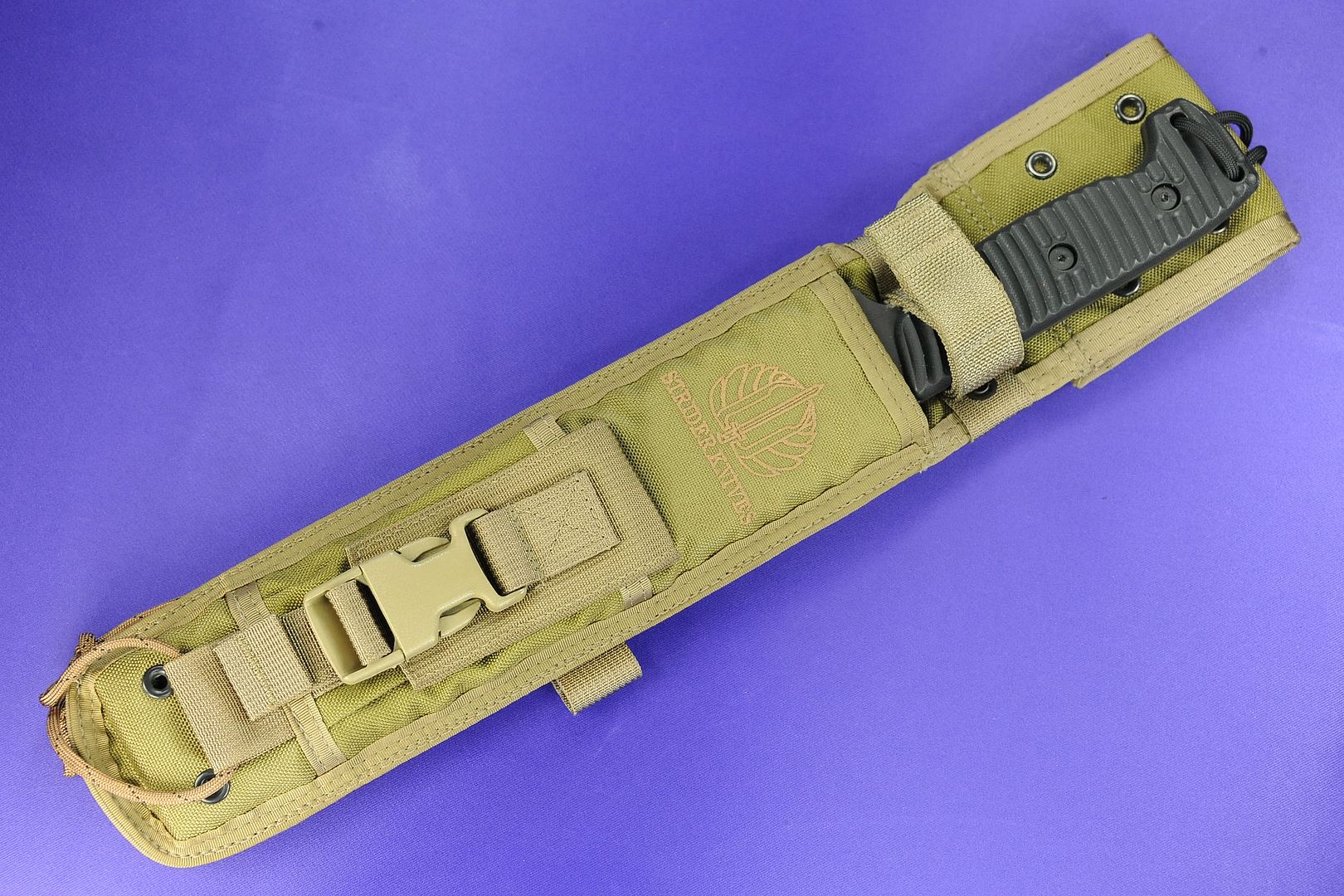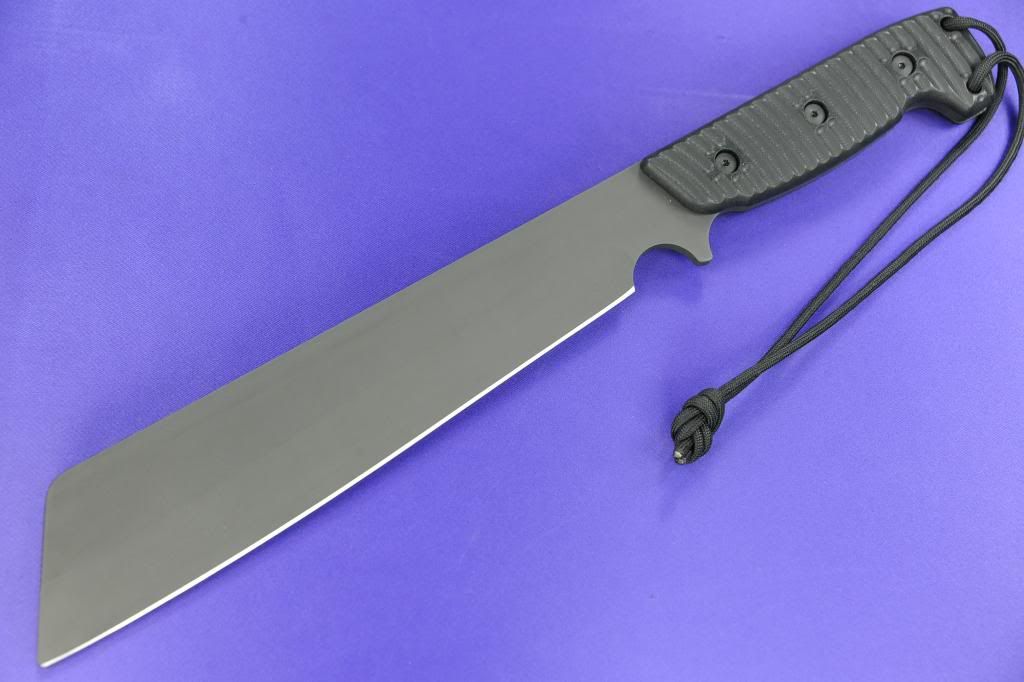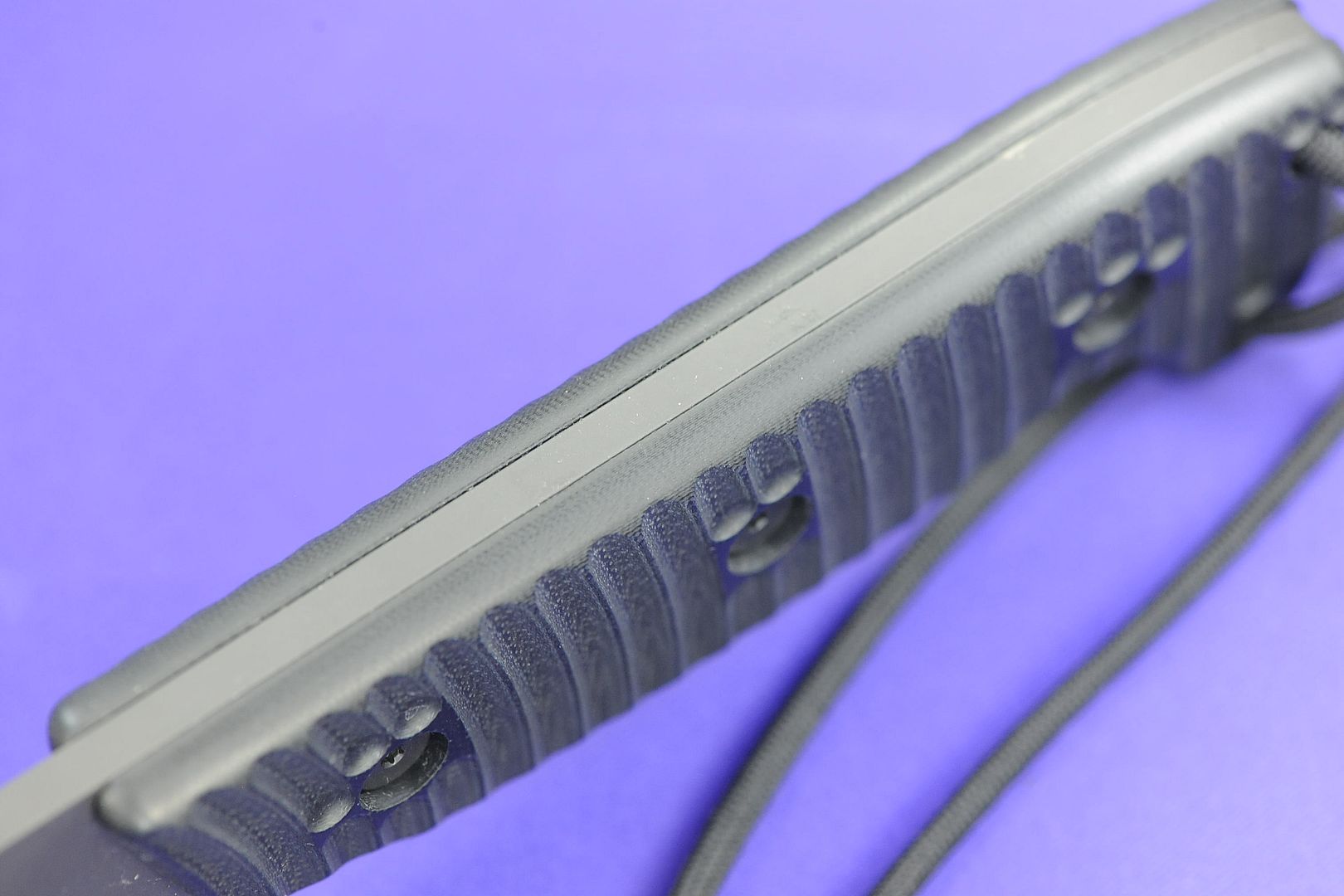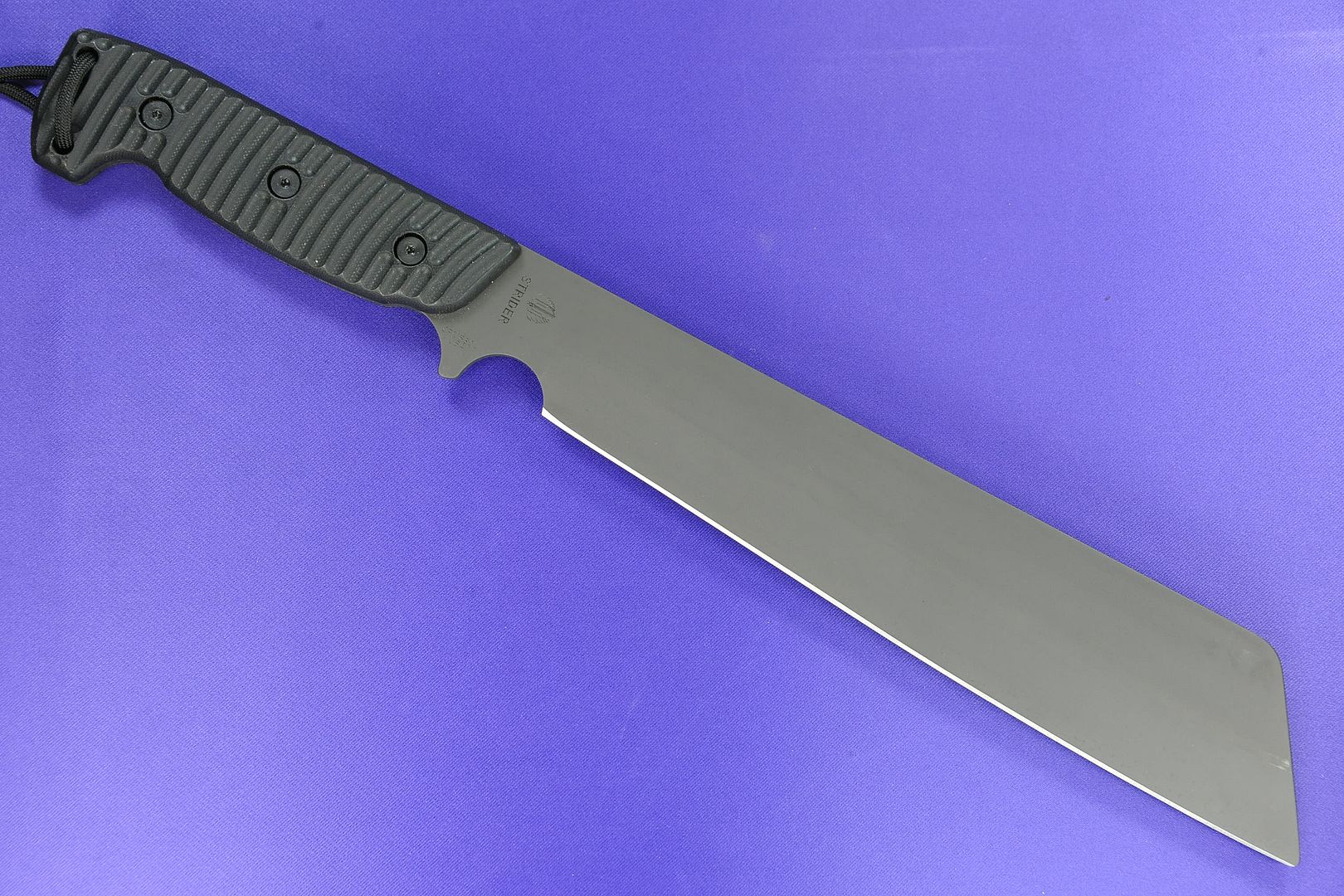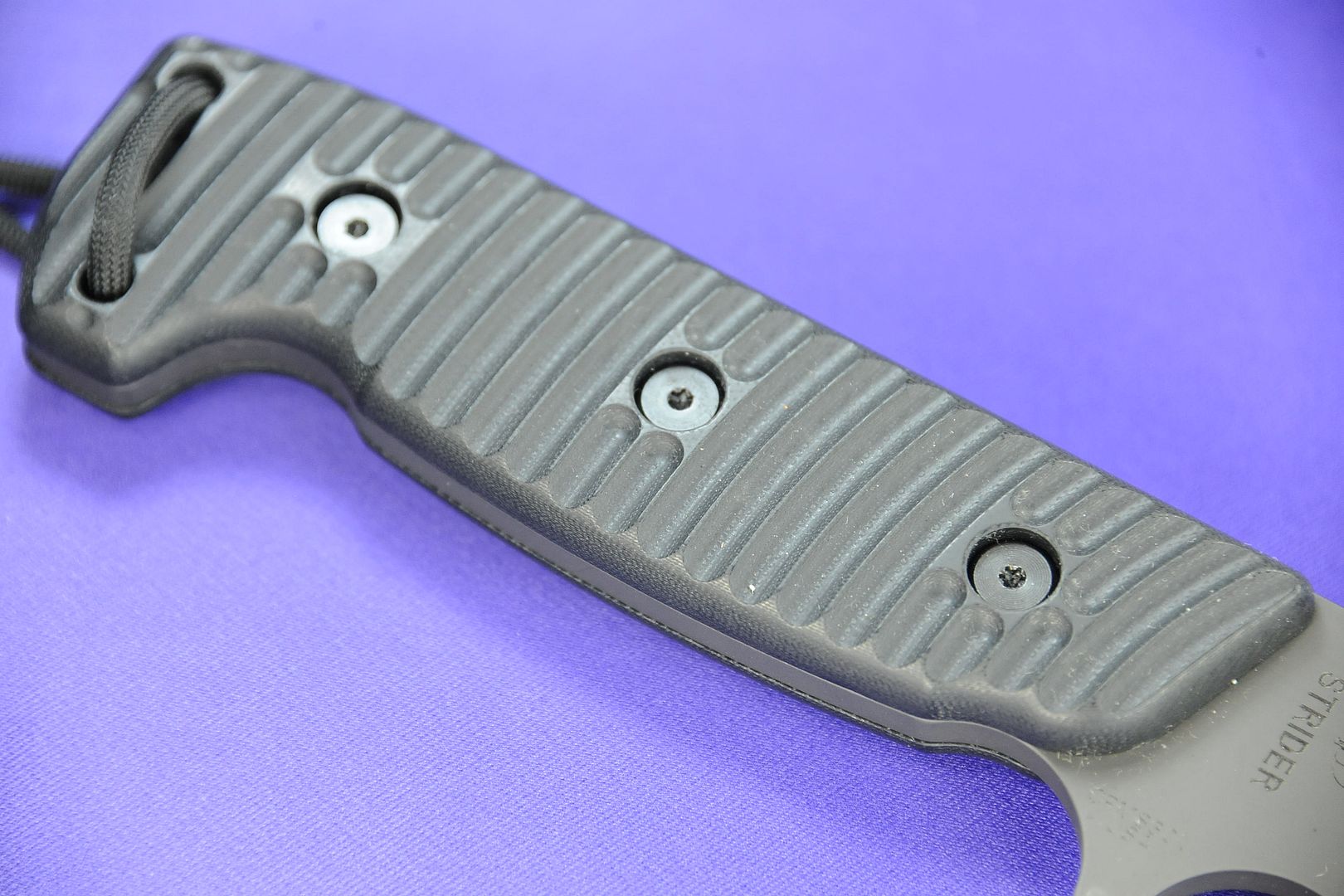 Strider Rouge Warrior RW-3
Blade Length: 9 1/2"
Overall Length: 16 1/4"
Weight: 1 pound 5 ounces
Blade Steel: CPM S30V Black Oxide
Handle Material: G-10 Black/Green Radial Grip
Sheath: Kydex w/Tek Lok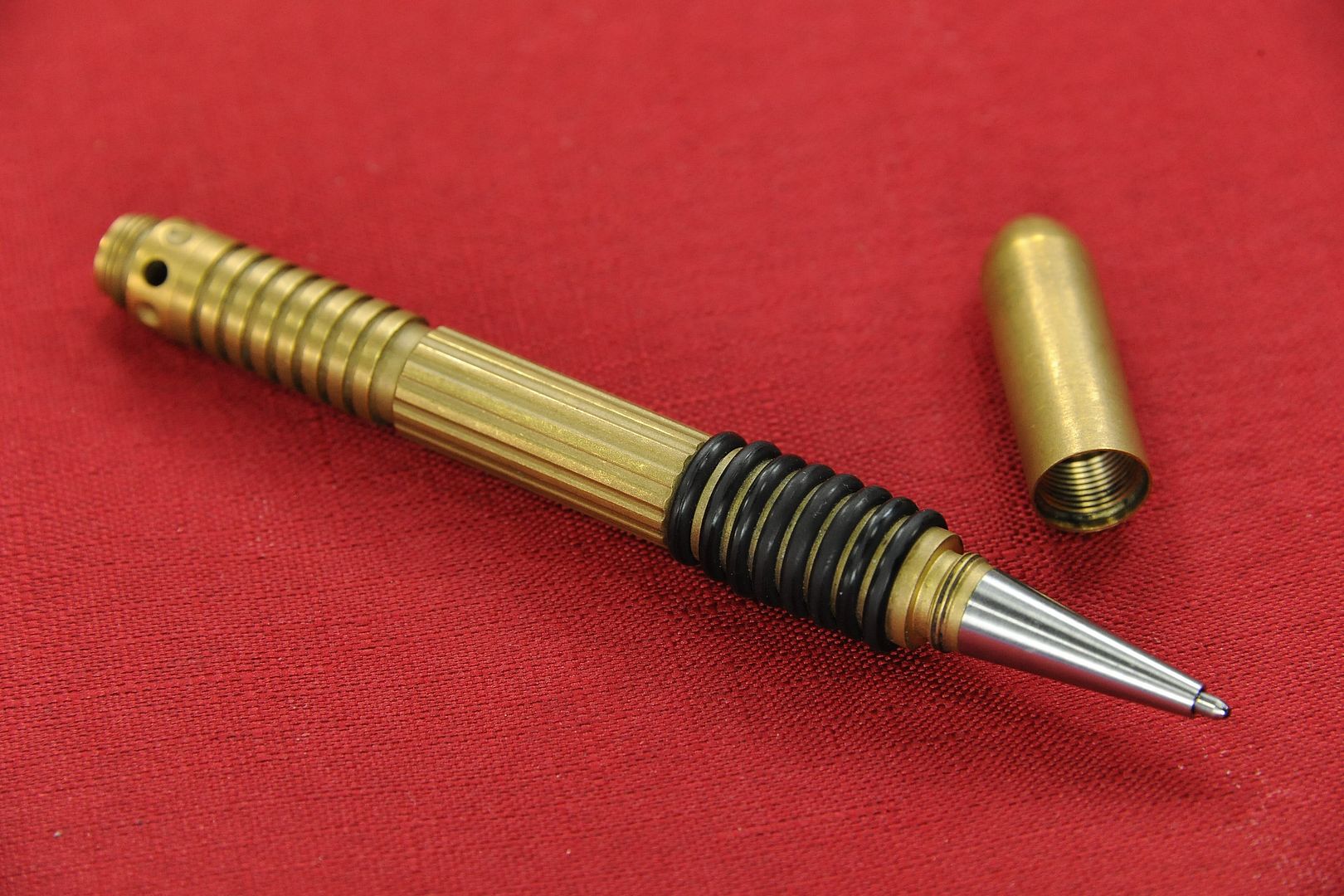 Hinderer Pen Extreme Duty Modular, Brass $80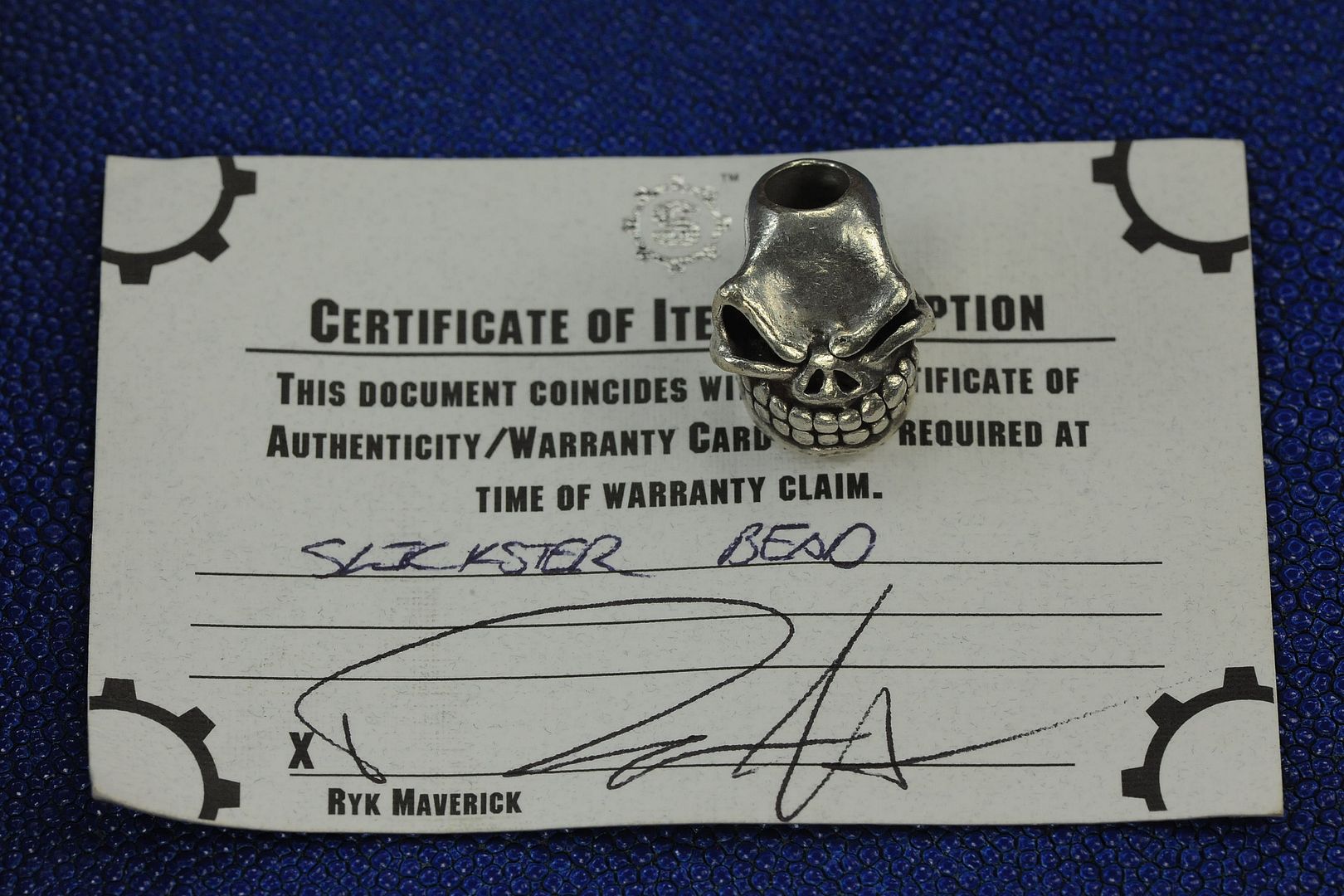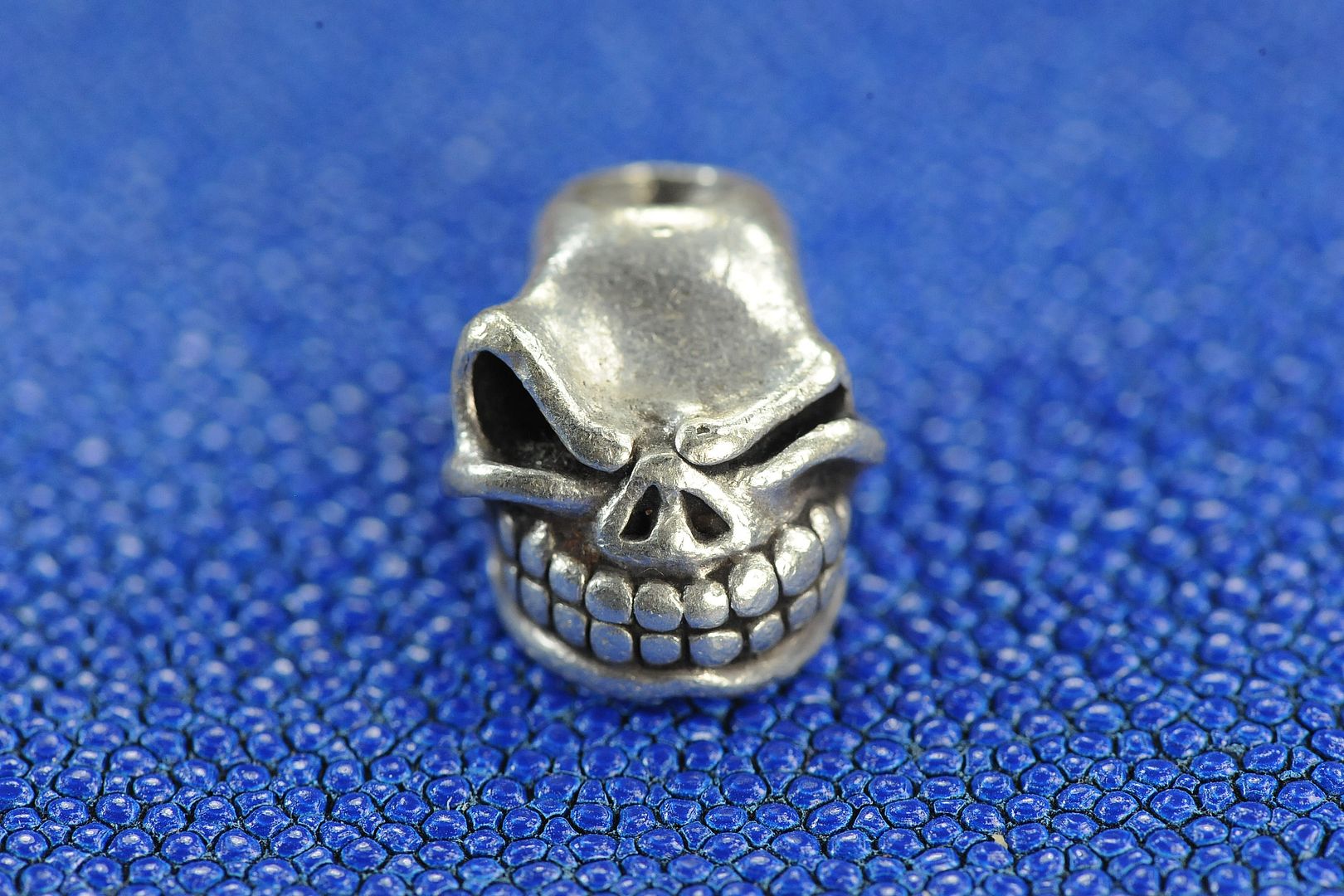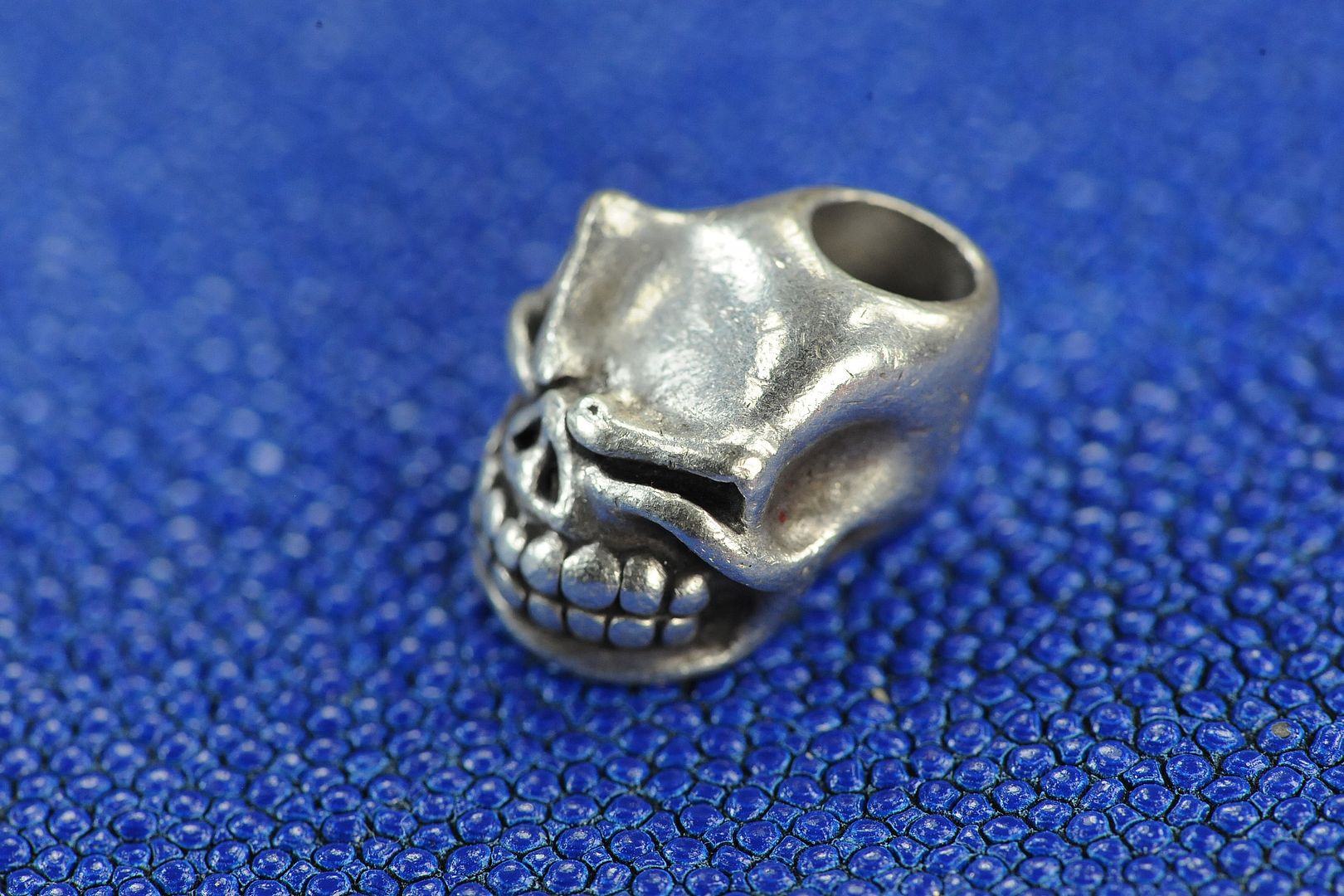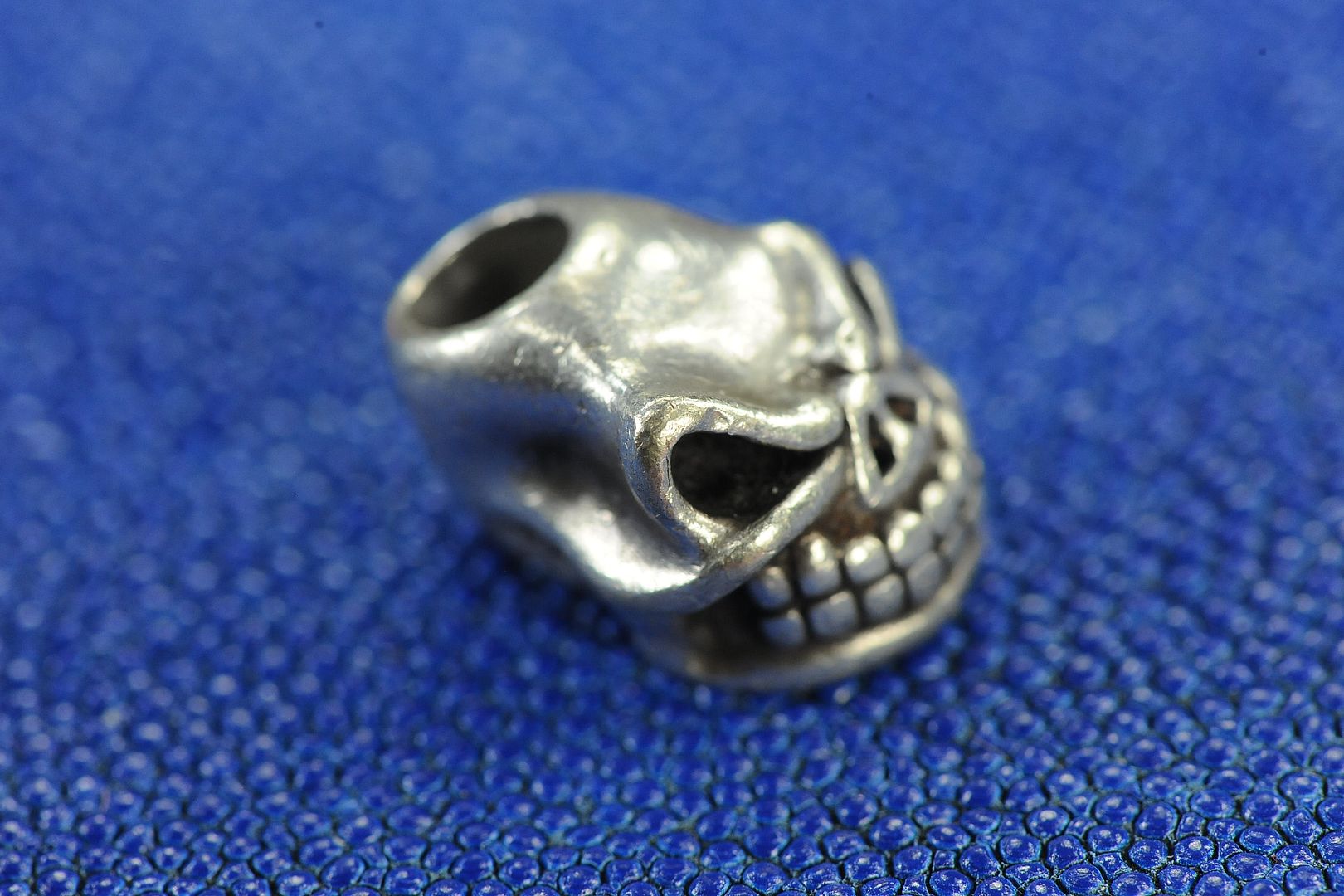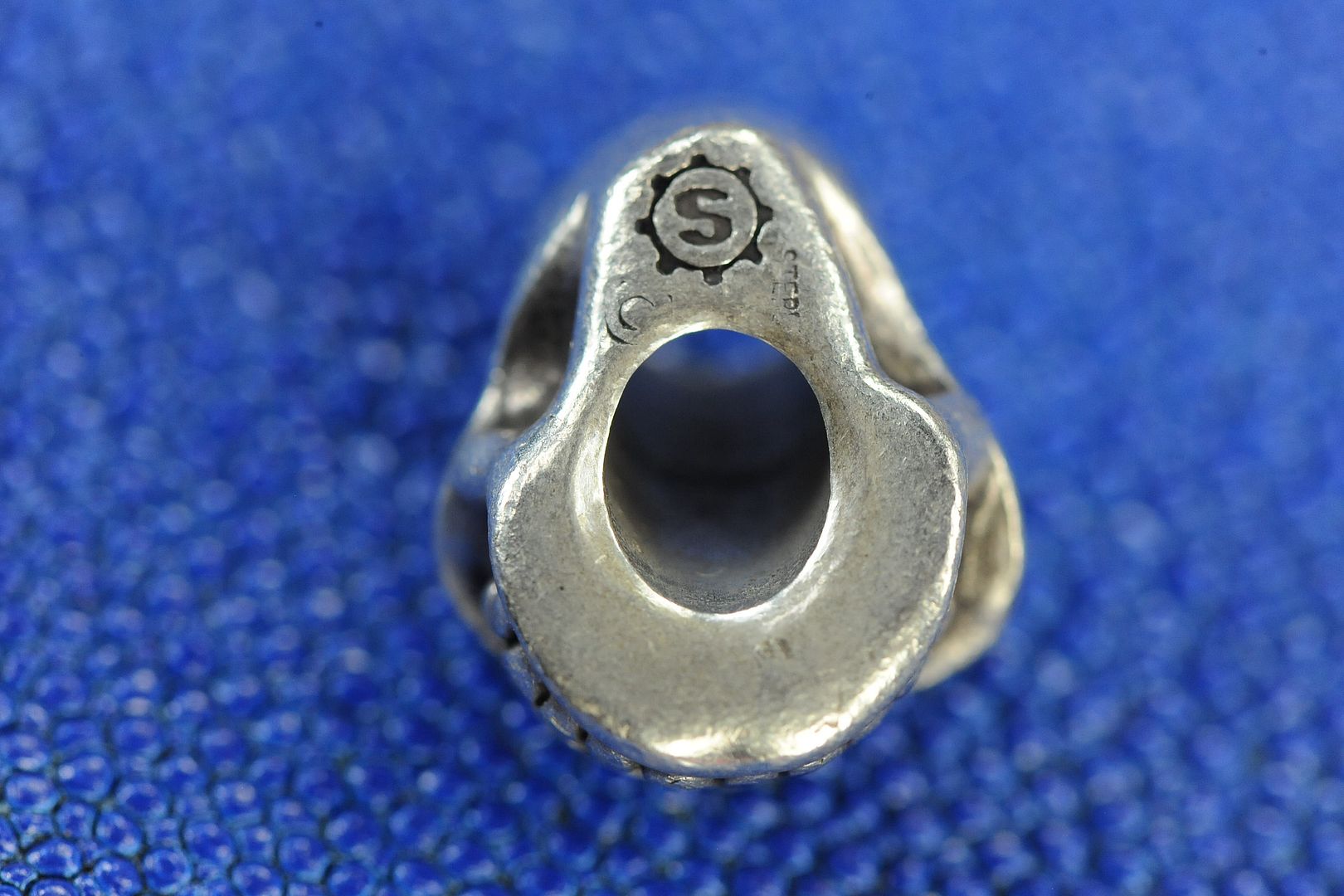 Starlingear Slickster Bead with Card $160


Strider Rouge Warrior RW-2 Pre-owned and there are light scratches or wear. $300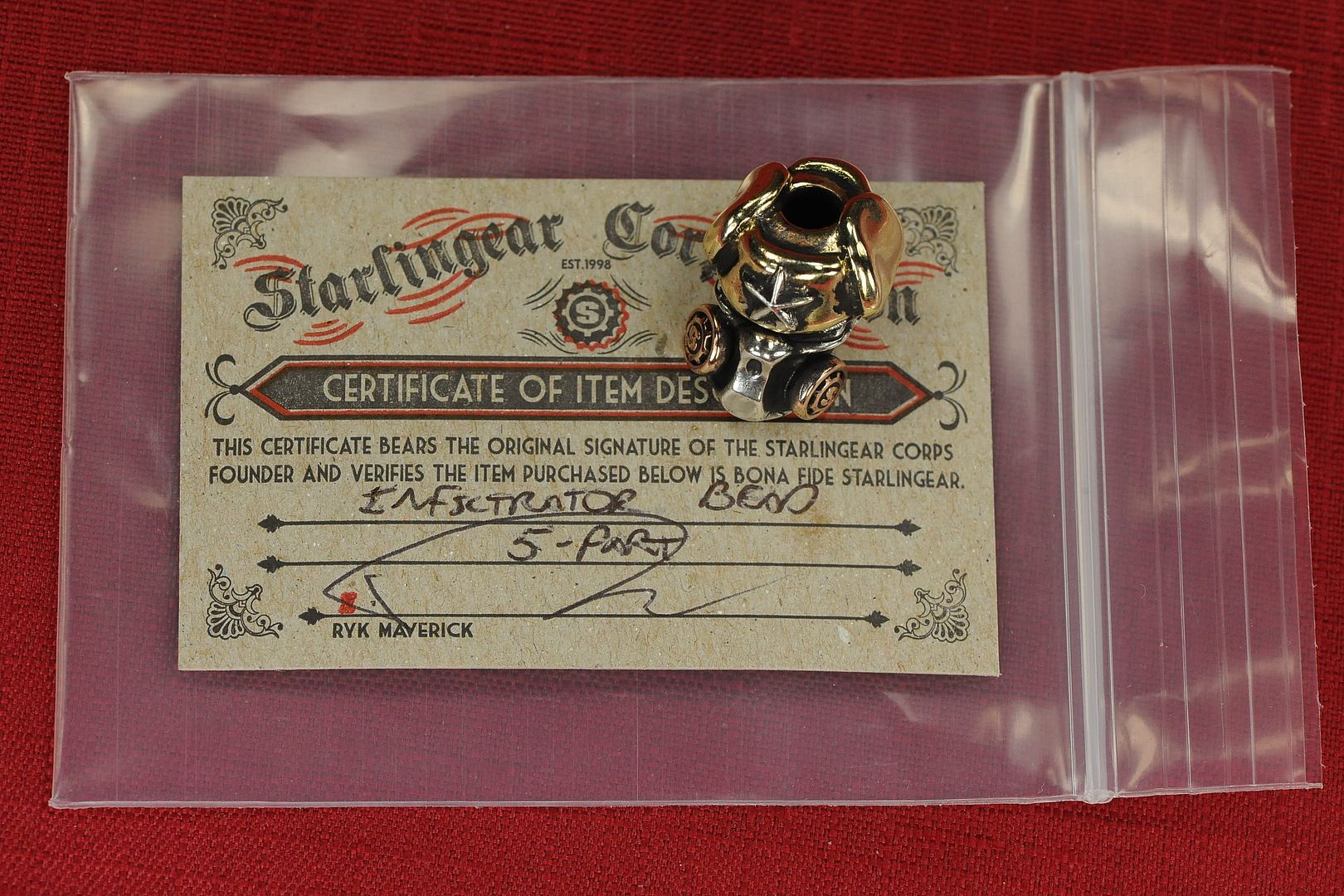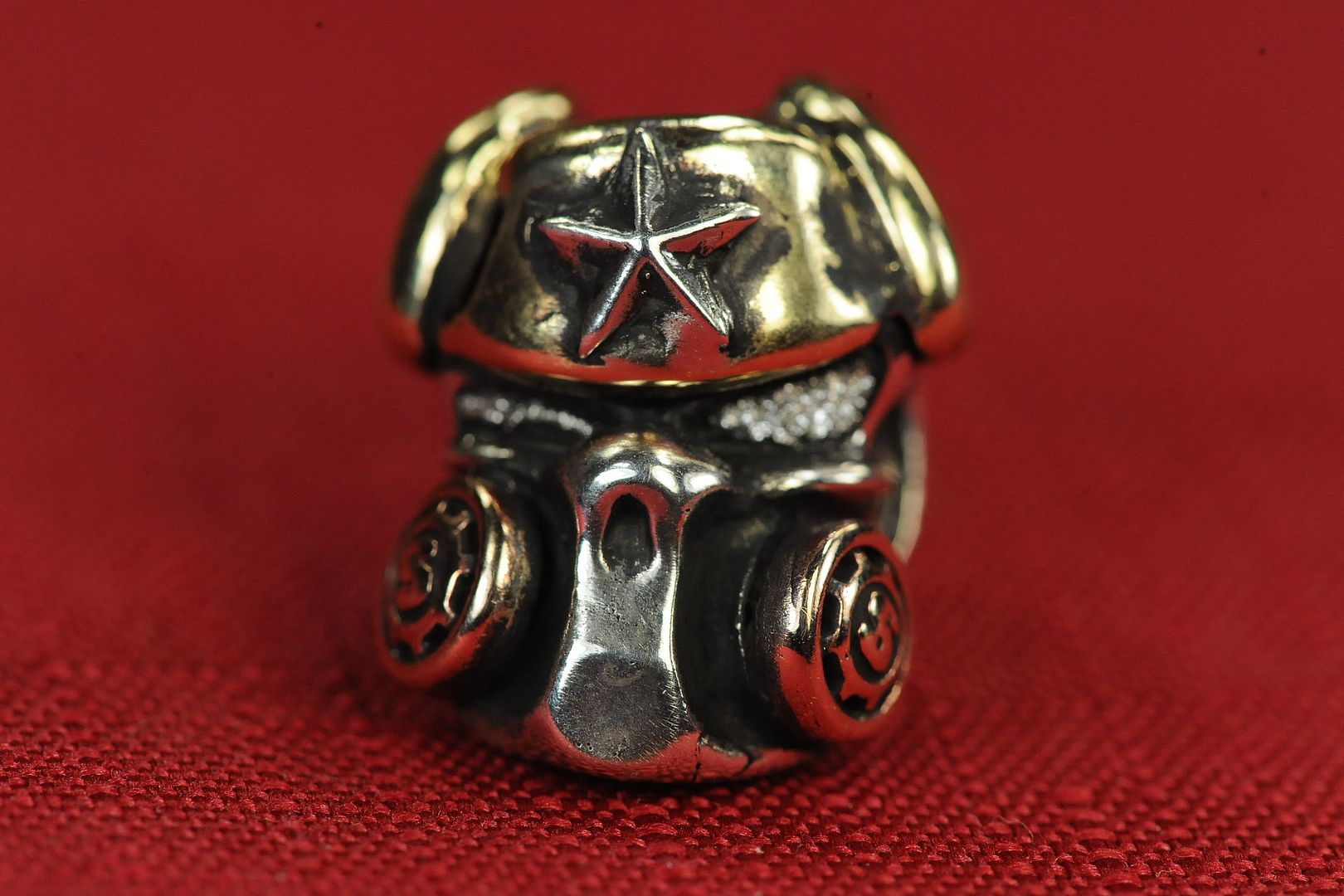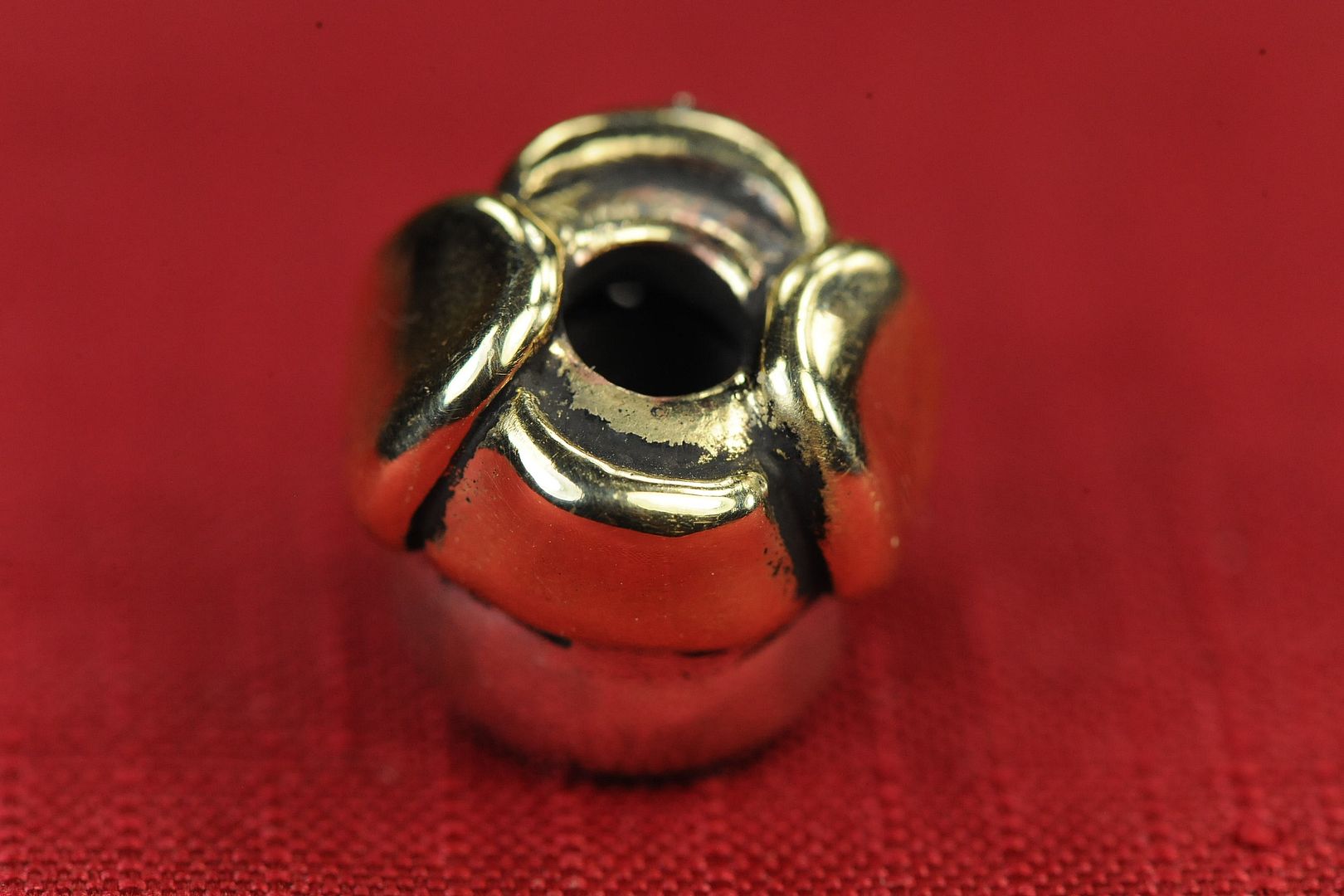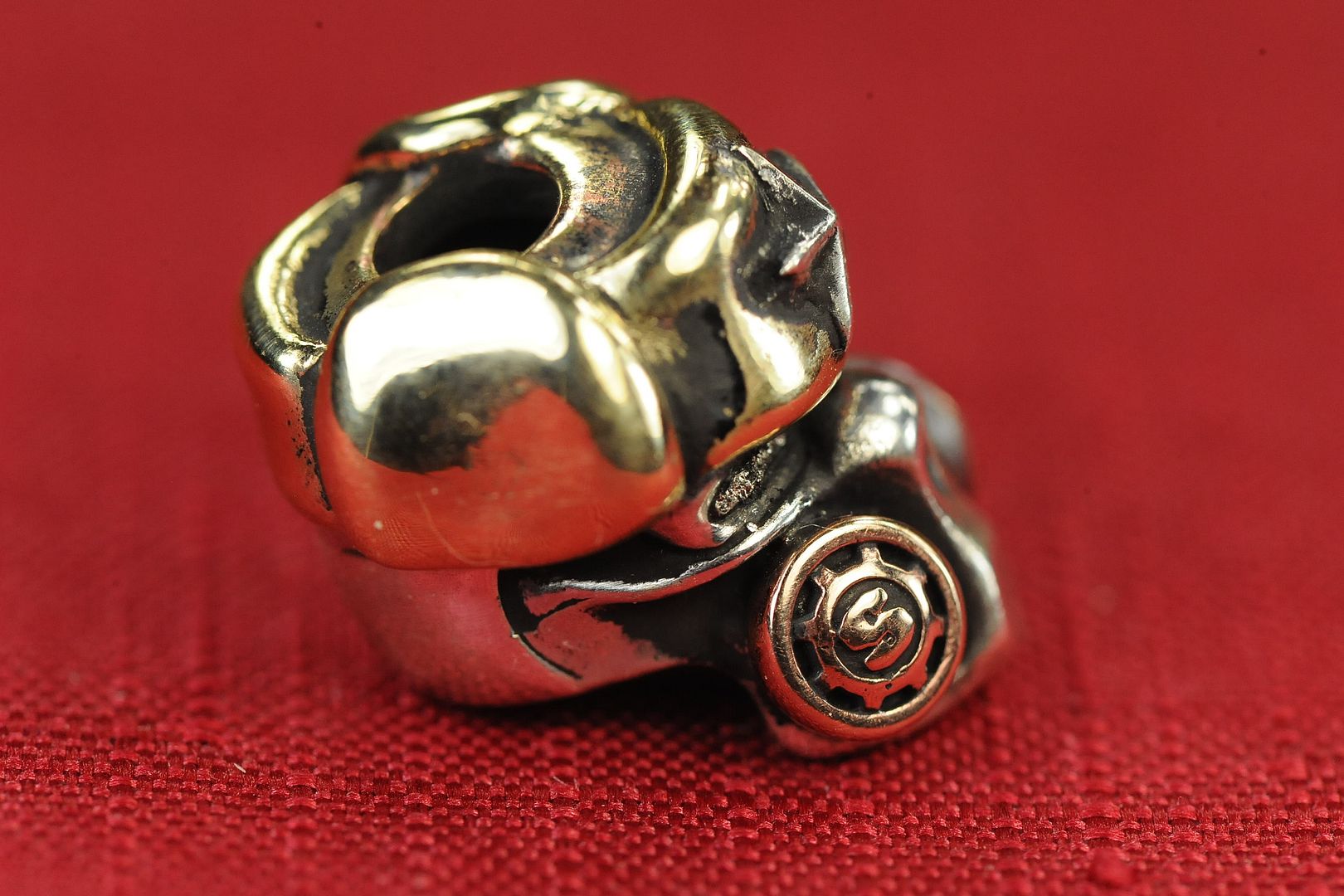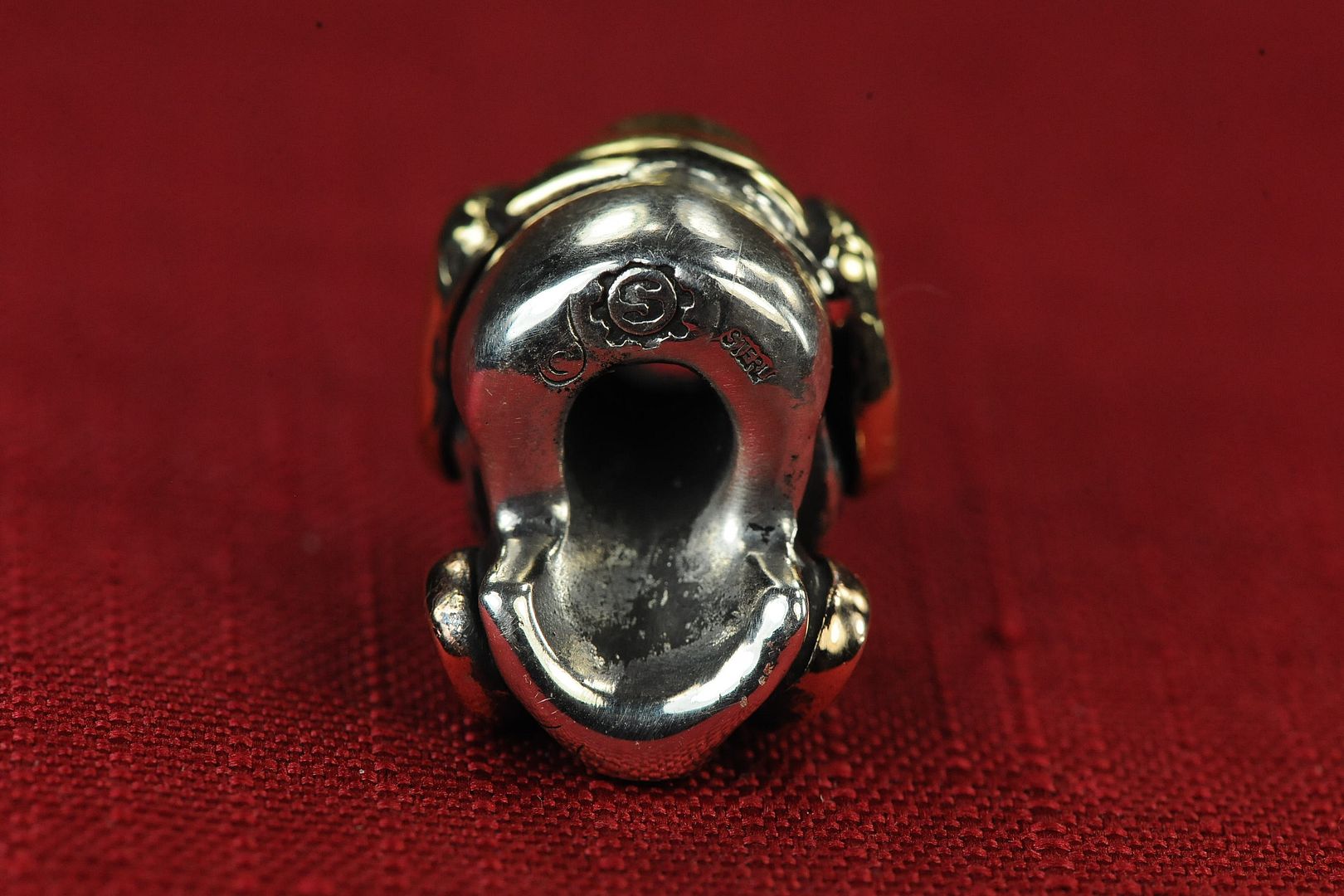 Starlingear Infiltrator 5 Part Bead Silver/Copper/Brass
29.9 Grams
I purchased this directly from Jade at the East Coast Custom Knife Show in 2015. This is New with baggie and never used or carried.
There was a lot of work that went into making this bead. They used three metals Silver/Copper/Brass. It all starts with a sterling silver skull with black patina finish and exture detail lenses that has S-Gear logo Copper filters hand soldered. The piece is complete with a patinarass Hat with a Silver Star!
$400