Thought I would share a few dozen from my auto collection. This is by far not all inclusive, but represents some of the sweeter steel I own.
1st up, a few from my Protech collection. I love Godfathers, and dons. Here are a few from my chest. I dont think PTs get enough respect, they are really well made and SNAP like nothing else.
Godfathers and Dons here are all hand ground, high polished by WR Clark. Stone inlays are Malanchite, Rhodanite, and Turquiose. They have fileworked blades, and have ivory inlayed or mosaic pushbuttons. Also have a Chad Nichols ladder damascus Godfather with Giraffe bone, and an abalone Monaco with Eggerling damascus.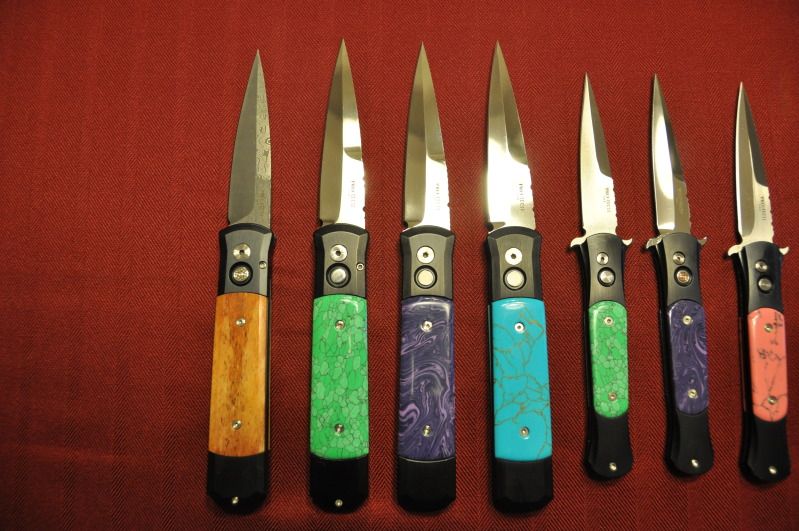 filework
Abalone